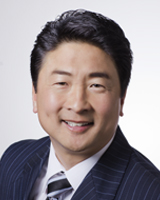 I got my first television news job in Laredo Texas, back in 1991. We communicated primarily over two-way radios, but if I had information we didn't want the competition to hear over the airwaves, I had to find a telephone booth and call the station. These days I'd be hard pressed to find a telephone booth.

Over the years, covering the news has given me a front row seat to historical events, like the Space Shuttle Columbia disaster and 9-11, as well as the personal struggles people face on a daily basis. Digesting the pain and complexities of life can take its toll on a journalist, but it has actually made me more confident and appreciative of what really matters. As a news reporter, I enjoy hitting the streets and delving into prickly topics on race, gender and other complex social issues. As a news anchor, I enjoy guiding the reports and keeping it all together in a live newscast that makes it into your home in real time.

I grew up in Kingsville, Texas where I was one of the only Asian people in town. As a kid, I put up with all of the racially ignorant comments fueled by emasculating negative stereotypes (Long Duk Dong from the movie "Sixteen Candles, etc.) which always reminded me I was the "other." But being on the outside, looking in, forged the objective and analytical mind of a journalist. So, at the University of Texas, I started studying print journalism until a professor pointed out there are few Asian men in television news. That's when I felt the responsibility to step in front of the camera and report. These days, I've taken on an extra responsibility by exposing the Hepatitis B epidemic in the Asian community (the number one cause of liver cancer in Asians) as well as my own struggle with the virus. I'm also an active member of the "Hep B Free" campaign which was started in San Francisco and has helped make Federal policy changes in the way we deal with Hepatitis B.

Outside of work I have one hobby: Being with my family and watching my kids grow up. I see the athletic and academic pressures placed on children today, which has narrowed down my own parental demands to this; "Do great things for other people." Truth be told, I got into a lot of trouble while growing up (those stories will be told after I leave this planet) and in many ways I'm trying to make up for it in my personal and professional life.

Let me know how I'm doing or send me your story ideas. You can find me on Twitter and Facebook! Thanks for watching!

Alan Wang is an Emmy award-winning journalist. He reports for ABC7 News at 11.
---