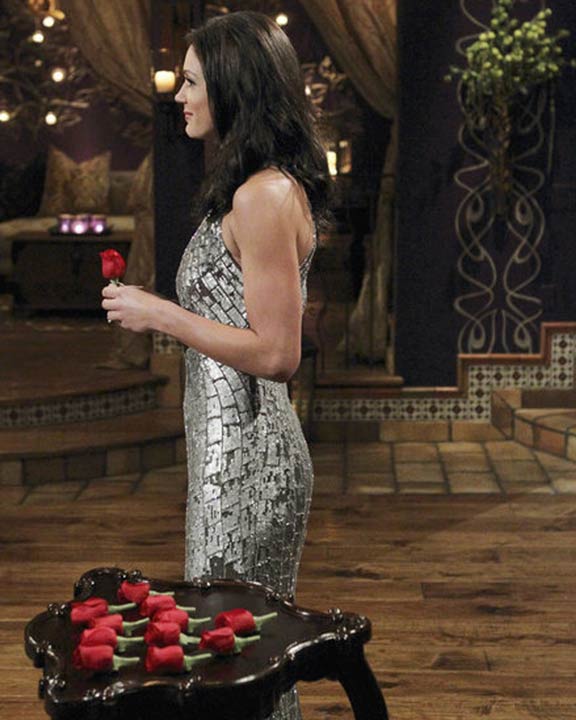 Past seasons of "The Bachelorette" and "The Bachelor" have proven that finding true love on the show is as probable as getting the contestants to stop speaking in cliches about love: highly unlikely. But this addicting matchmaking show brings other perks for successful contestants, like incredible travel experiences, fame and sometimes a long-term TV career.
While you count down the days to the
season 10 premiere
, check out this advice to capture the attention of your bachelor or bachelorette if you should ever find yourself on reality TV.


Have a comical and vague-sounding career such as pantsapreneur or explorer, like upcoming "Bachelorette" contestants J.J. and Eric. It also helps to have a boss who doesn't mind if you gallivant around the world for months to film the show.



Talk extensively about your kids if the bachelorette also has little ones. At least this shared interest can diminish the awkward stares that compose much of the small talk between the bachelorette and contestants. If you don't have kids, never call them baggage, or a "West Virginia hood rat" freak out could ensue.



Pick from any of these popular catch phrases to get some quality confession booth air time: "I'm not here to make friends," "I'm ready to find my soul mate," "I'm just not feeling it," "I'm trying to find my forever love," "I have trust issues," and bachelor Juan Pablo's "Esss okay."




If you make it to hometown dates, insist that your family members adopt a laidback, pleasant attitude toward the bachelor/bachelorette. Contestants have been axed from the show after their meddling family members didn't accept that their child could possibly love someone they met on reality TV.



Do not have a significant other back home. This move guarantees you'll be cut from the show. "Bachelorette" contestant Brian Jarosinski didn't tell his girlfriend about his reality TV plans and was deep in conversation with bachelorette Desiree Hartsock when his girlfriend showed up to confront him.




Stand out. Make sure the bachelorette or bachelor can remember you from the sea of 25 other contestants. You can start by planning a memorable introduction gimmick, but don't go as far as Clare Crawley on last season of "The Bachelor" with a fake pregnant belly.




Have such a strong desire to travel for free that you'd risk embarrassing yourself on national television.



Be able to hold your drink. The contestants have champagne flutes perpetually super glued to their hands, but they don't usually make a scene. Contestant Tim McCormack on Ashley Hebert's season of "The Bachelorette" actually fell asleep after too much to drink and had to be carried off the show. The scene is entertaining to viewers, but did not help his search for love.






Rid yourself of the fear of heights, because almost every season includes some kind of adventurous mountain or building climb and, of course, the obligatory helicopter ride.




Try to seem somewhat emotionally imbalanced to continue on the show for the entertainment factor. Memorable contestants have landed TV correspondent jobs or the chance to be the bachelor or bachelorette. This trick worked for Andi Dorfman, a contestant on last season of "The Bachelor." When she realized the bachelor, Juan Pablo, didn't know anything about her so late in the season, she called him out in a highly entertaining scene. She voluntarily left the show, and the risk paid off when she got her own season.