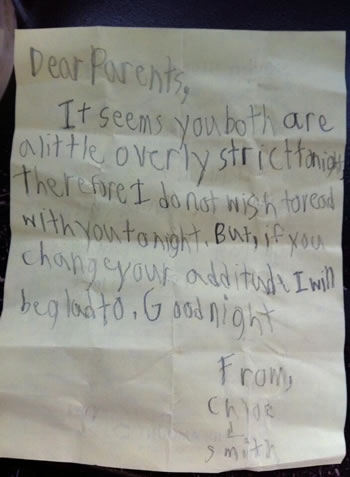 A 9-year-old girl took a stand against parental crankiness. She wrote a letter to her parents that has a lot of people talking.
It reads: "Dear parents, it seems you both are a little overly strict tonight. Therefore, I do not wish to read with you tonight. But, if you change your 'additude,' I will be glad to. Goodnight. From, Chloe L. Smith."
The letter was posted on the website
Reddit
by a friend of the girl's mother.
The friend said she was also Chloe's preschool teacher and that Chloe was much more advanced than other children.