Can't find what you want on the menu? Well, here we're providing you a treasure map to the very best cult-favorite, fast-food secrets. Secret menu items are foods that you won't find on any restaurant menu, but you can certainly order, provided that the ingredients are on hand. Typically, a secret menu item is born out of custom ordering (add this, hold that) that is so common that it just becomes a standard, yet unofficial, menu option. Most restaurants will cater to whatever you want, so why not try something different?
8. Sonic Drive-In - Pickle-O's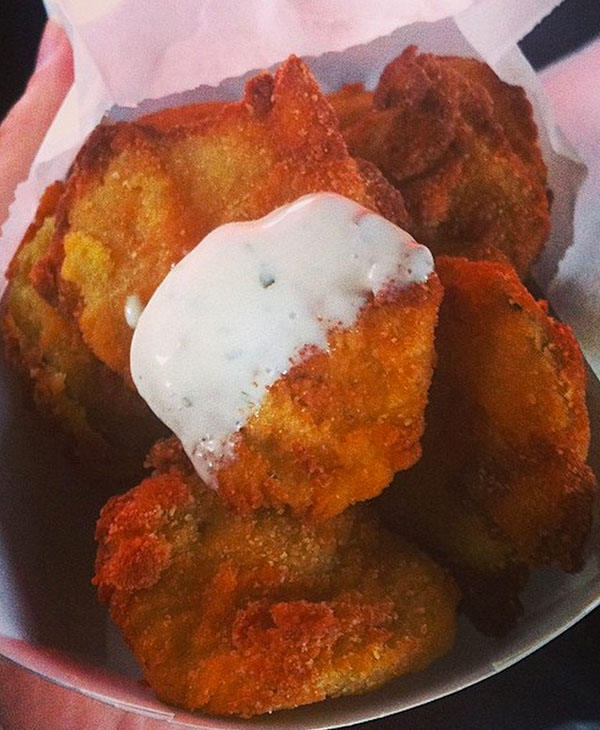 okiecampaigns / Instagram
Battered and deep-fried pickles were once on Sonic's menu, but they are not yet fully extinct. These delicious cousins of "poppers" offer a sour crunch to the sweet 'n soft fried coating. If the staff is too young to remember these, just tell them "I want you to take some pickles, fry them in batter, and give them to me. I'll wait."
7. KFC - Build-Your-Own Bowl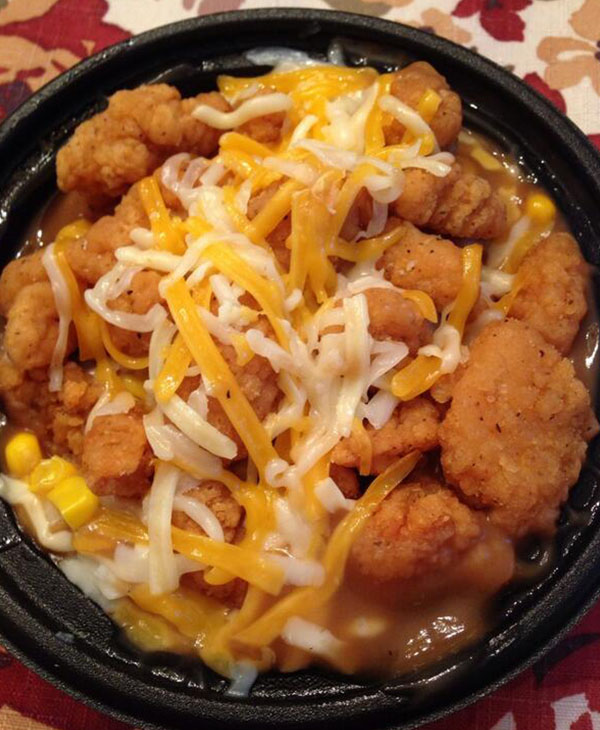 What's in it? You tell me. You can add virtually anything on the menu to this dish to create culinary originals. Layer it with chicken tenders, cheese, gravy, potatoes, corn bacon, anything. You reinvent the Shepard's Pie or chicken nachos. There are two things that are infinite in this life: the universe, and what you can order in bowl-form at KFC.
6. Taco Bell - Cheesarito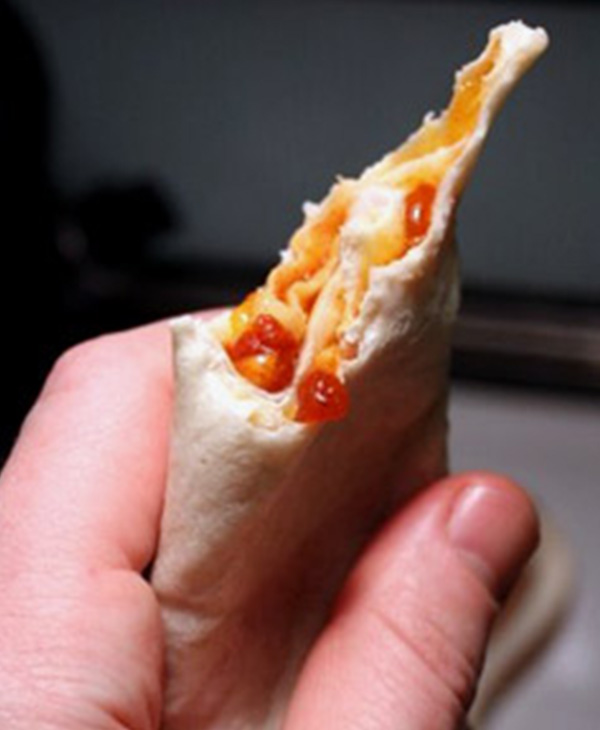 Melted cheese, scallions, and taco sauce all neatly wrapped inside a soft tortilla. A relative of the burrito, this meatless, beanless beauty packs a lot of flavor in a small package. As it makes for a cheap, light snack that you can double-up on, it's no wonder why the cheesarito is the most popular secret menu item at Taco Bell.
5. Burger King - Suicide Burger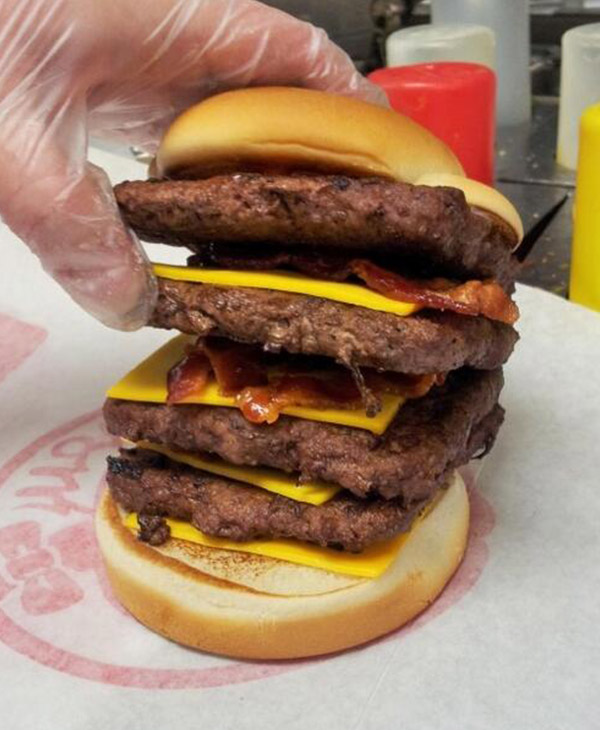 Yes, you can have it your way: four beef patties, four slices of cheese, four strips of bacon, and the "special sauce" crammed between two sesame seed buns are used to create this towering monstrosity. Also called the "quad-stacker," this sandwich is nearly impossible to eat without unhinging your jaw, but that might be worth it. Lettuce and tomatoes can also be added, in case you wanted to add some extra height, though you might want to ask for a knife and fork, too.
4. Wendy's - Value Crispy Chicken Club
Essentially, a cheaper version of the Crispy Chicken sandwich with added bacon and tomato. This recession-proof sandwich isn't exactly an original, but who doesn't get excited about saving money on bacon? It might as well be free food.
3. Starbucks - Cake Batter Frappuccino
A vanilla bean creme Frappuccino with extra almond (or hazelnut) flavoring tastes just like liquid cake batter. We're not sure if that's what cake batter is made of, but it's delicious. To go pro with this recipe, ask the barista to blend a cake pop into the drink. Then, surprise your coworker, or coffee-crazed loved one, on their birthday with these wonderful treat.
2. Subway - Pizza Sub
Spicy pepperoni, tomato sauce and mozzarella (or provolone) cheese toasted on the bread of your choosing. Appearing briefly on the menu in May 2012, this sandwich is an entire reinvention of how we can consume pizza. It's like getting a 12" deep dish for under $10. Brilliant.
1. McDonald's - McDonalds Big McChicken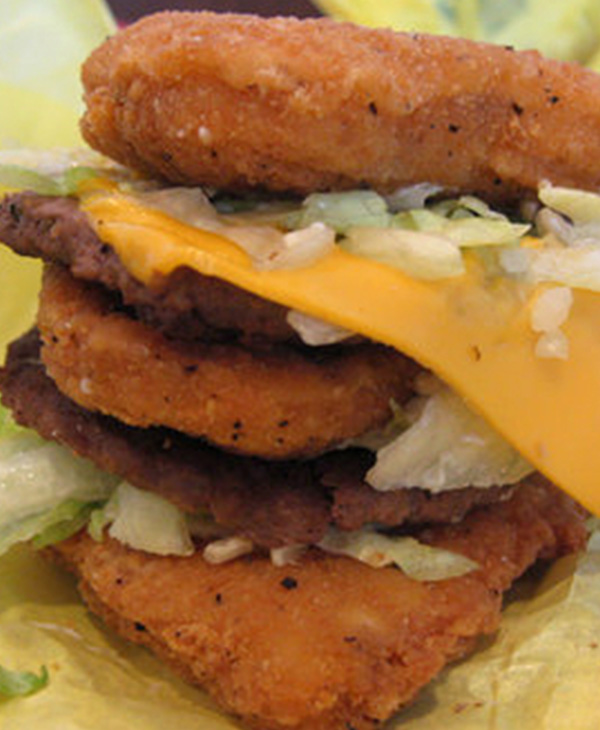 A Big Mac with McChicken patties in place of the buns? Wonderful! Though, the staff probably won't make this for you since you need to order four different items to create it: a Big Mac and three McChicken sandwiches. Toss those carb-heavy buns off that Big Mac, and swap them out with the McChicken patties to create a Frankenstein monster-burger. Though this sandwich is a DIY project, do not confuse this as work. It's an opportunity.
Know any other secret menu items? Let us know in the comments below.