Starbucks reportedly has a new 'priciest-ever' drink -- the sexagintuple vanilla bean mocha Frappuccino.
The 128-ounce concoction is made with 60 shots of espresso, yours for $54.75.
Andrew, the ambitious Starbucks customer who ordered the excessive beverage, paid absolutely nothing for it thanks to the coffee shop's 'gold member' loyalty program.
Even though Andrew's drink was free, here's a list of outrageously expensive foods that people are, surprisingly, willing to pay for.
Would you order any of these?
The Golden Opulence Sundae from Serendipity 3: $1,000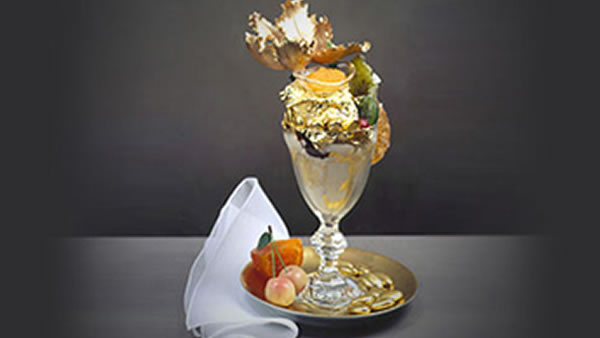 This dangerously expensive dessert is covered in 23k edible gold leaf, drizzled with the world's most expensive chocolate, and topped with a bowl of Grand Passion caviar. As if the sundae wasn't expensive enough, it's served in a crystal goblet with an 18k gold spoon.
Photo by Serendipity 3
Zillion Dollar Lobster Frittata from Norma's in New York: $1,000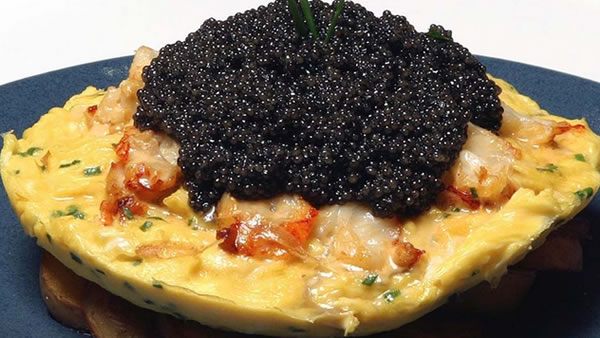 How could something as simple as a frittata be so expensive? Throw in some lobster claws and 10-ounces of Sevruga caviar -- that will do the trick! At least Norma's named this pricey meal appropriately.
Photo by Le Parker Meridien
The "Money's No Object" burger from Umami Burger in San Francisco: $65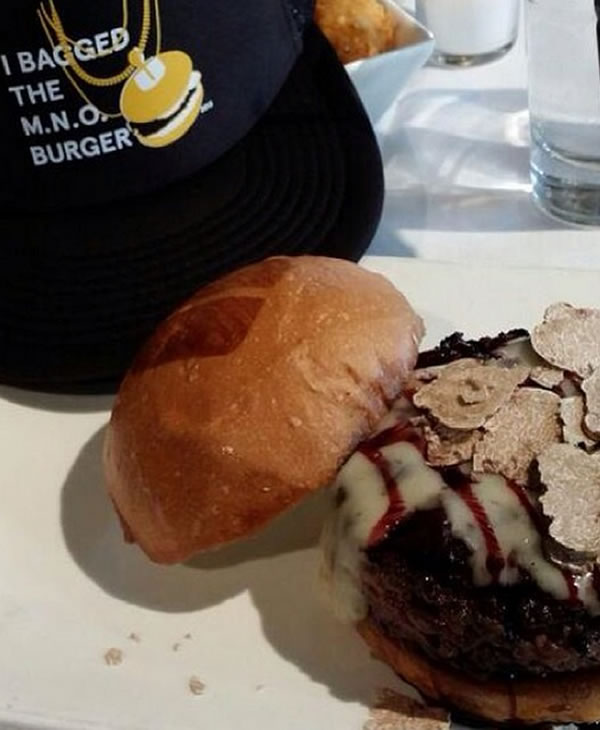 This is no ordinary hamburger. Umami's "MNO" burger is made with Wagyu beef, topped with port reduction and freshly shaved white truffles. This is a meal that is worth the extra bucks.
Photo by umamiburger/Instagram
Haute dog from Serendipity 3: $69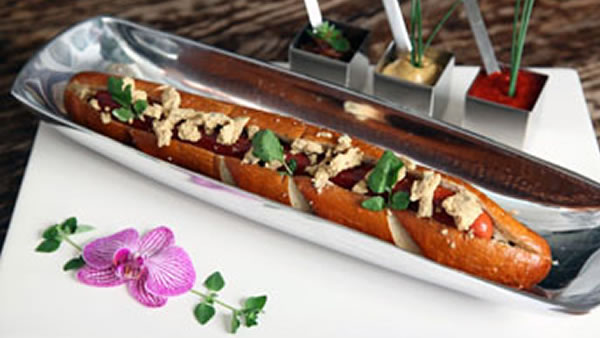 This special hot dog holds the Guinness World Record for Most Expensive Hot Dog. It's no surprise. The beef link is grilled in white truffle oil and topped with duck foie gras. Black truffles are also sprinkled inside.
Photo by Serendipity 3
The "Diamonds Are Forever" martini from Uncorked in New York City: $10,000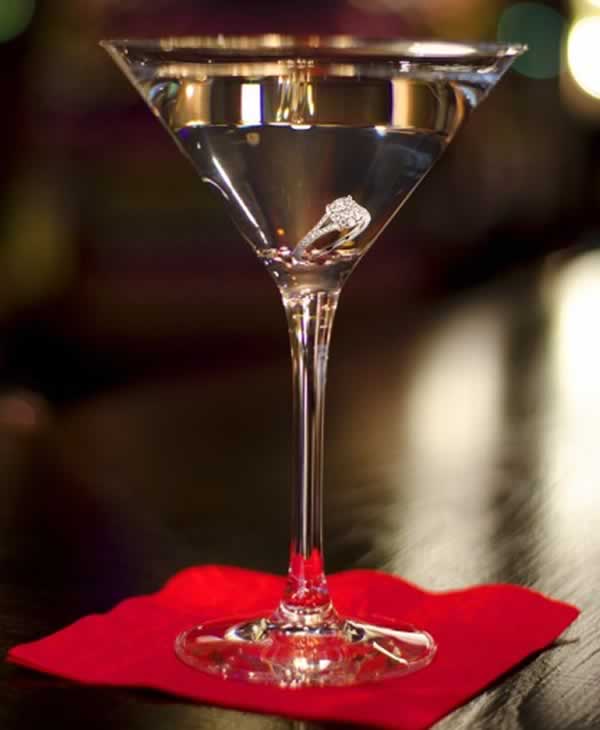 This martini from Uncorked in New York isn't just a cocktail. It has a custom-made engagement ring in the bottom of the glass. The martini must be ordered at least 73 hours ahead of time, giving you plenty of time to change your mind if you get cold feet.
Photo by Uncorked
The Frrrozen Haute Chocolate from Serendipity 3: $25,000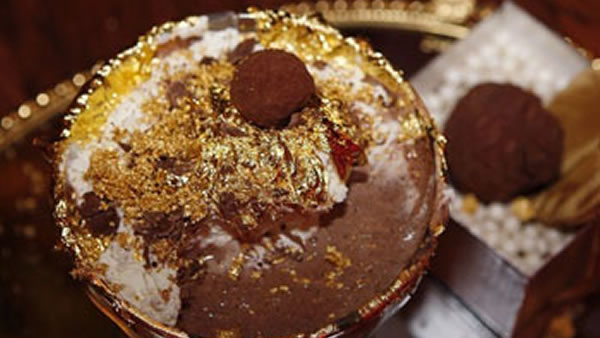 Serendipity 3 proves itself to be quite over-the-top with yet another expensive dessert, the Frrrozen Haute Chocolate. Served in a crystal goblet with an 18k gold and white diamond bracelet attached to the neck, this frozen hot chocolate contains 14 rare and secret cocoas as well as shavings from the world's most expensive truffle, the La Madeline au Truffle. This better be the best hot chocolate you've ever tasted.
Photo by Serendipity 3
The Louie XIII Pizza by Renato Viola: $12,000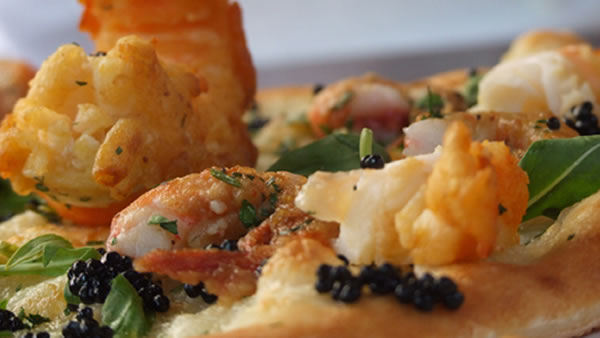 Master chef Renato Viola will come to your house (if you live in Salerno, Italy) to make this pizza for you -- it's pizza delivery to the extreme. This pizza pie is made with the finest buffalo mozzarella, three types of caviar and lobster, and Australian pink sea salt.
Photo by Renato Viola