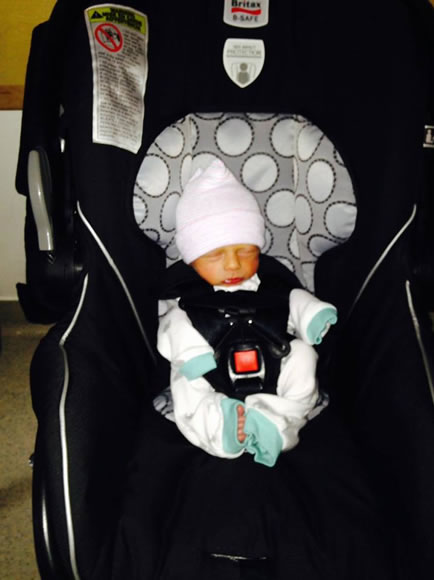 SAN FRANCISCO (KGO) -- A baby born to a Fresno woman who is in a coma has gone home, but his mother will remain in the hospital.
The father Brian Lande posted a message Monday night on a Facebook page for his wife. It reads: "My boy, West, was discharged from UCSF. It was exciting to see him in his carseat for the first time and to, finally, take him home. Of course, now I am on my own with West."
These are new pictures of baby West in his car seat and taking a nap.
Doctors at UCSF delivered the healthy baby last week.
The mother, Melissa Carleton has been in a coma since she suffered a seizure in March. She will be transferred to an intense brain rehab clinic to undergo more therapy to try to wake her.
(Photo courtesy
Support Melissa Carleton's Facebook page
)