SAN FRANCISCO (KGO) --
Traffic getting in and around
Super Bowl
City might be a nightmare, but if you manage to make your way in, there are some unexpected perks.
I decided to find out for myself exactly what it is like getting around Super Bowl City on Monday, so I grabbed my cellphone and went for a walk. I tweeted some of what I found and it was a much different scene that usual.
RELATED: Super Bowl 50 traffic and transit resources
I shot cellphone video of lunch time at the "Off The Grid" food trucks on Front Street. Normally, if you're not out here by 11:30 a.m., you're in for long lines. But that wasn't the case on this day.
Then, I ventured down the Embarcadero toward the Ferry Building and had to avoid a closed sidewalk where crews are putting in fiber optic cables.
I also saw a construction zone where a temporary Verizon store is going up.
Lunch time at the Ferry Building is normally packed at one of the popular burger joints, but all the tables outside were empty.
And inside the Ferry Building, I snapped a picture of the popular Humphry Slocombe ice cream store. It's normal to wait 15 minutes for a scoop here, but no line today.
WATCH VIDEO:
Super Bowl City businesses, parking lots gear up for big crowds
I decided to work off my calories walking back to the station, but had I decided to take a pedi-cab, I would have had my pick.
One pedi-cab cyclist said, "Business today is a little slow. But we're gearing up for a big week next week."
Whether you choose to come here or avoid it, this is where life will be anything but normal for the next three weeks.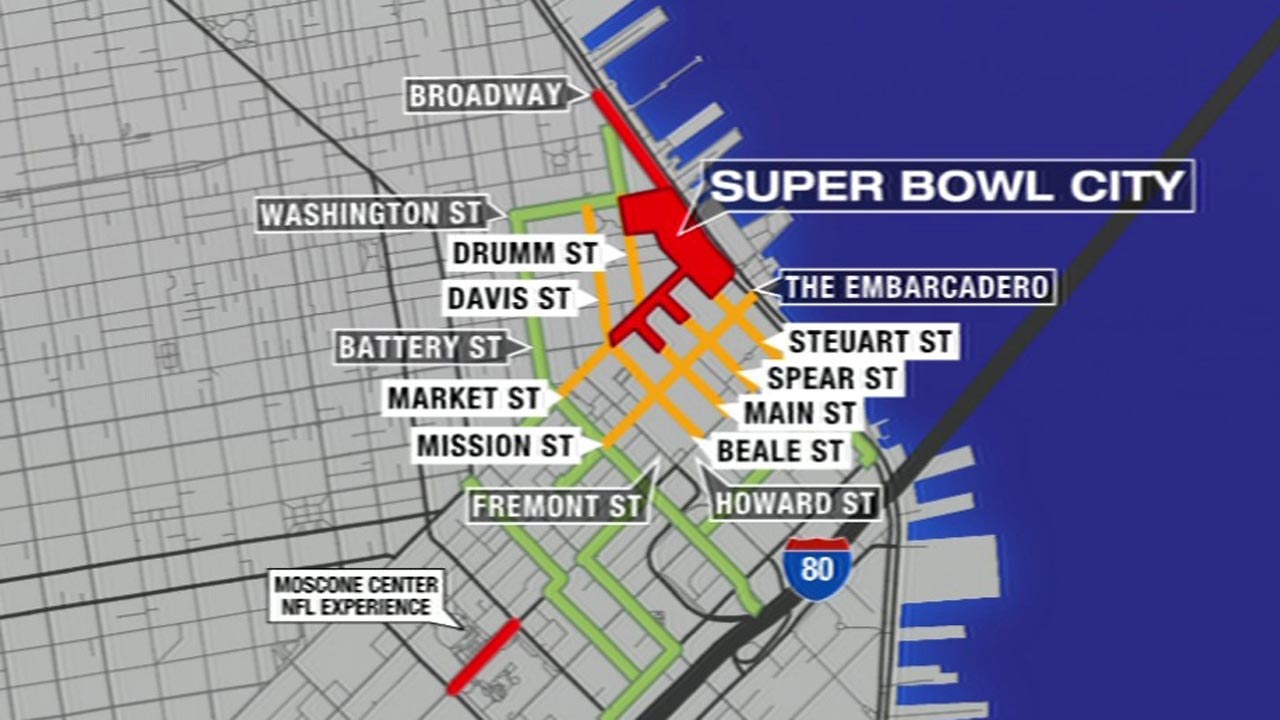 Click here for full coverage of Super Bowl 50, and click here to download the ABC7/Waze app to help navigate around the Super Bowl City construction.