NEW YORK --
Two police officers were shot Thursday night in the Bronx.
It happened at 320 E. 156th Street, the Melrose Houses, just after 8 p.m.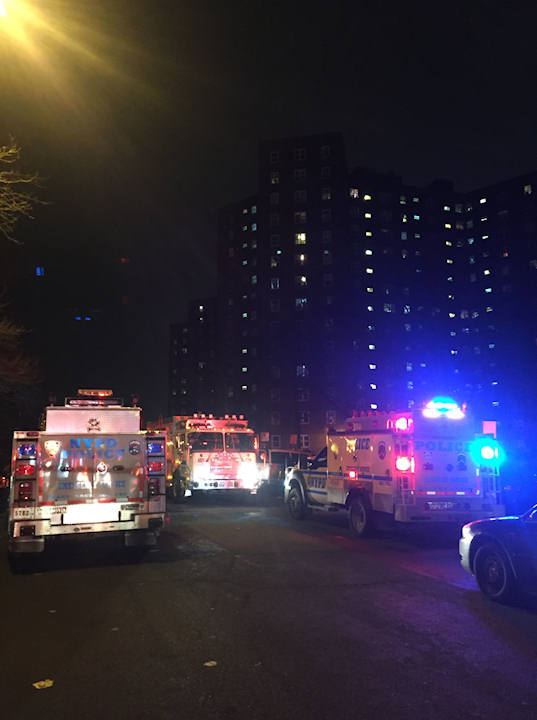 One officer was shot in the head, the other in the leg.
They were rushed to Lincoln Hospital. The NYPD reported on Twitter that the officers' conditions were not life threatening at this time.
Two on-duty police officers have been shot in the Bronx tonight. Current conditions are not life threatening at this time. Updates to follow

— NYPD NEWS (@NYPDnews) February 5, 2016
WATCH POLICE RUSH TO THE SCENE
Sources tell Eyewitness News that one suspect is in custody, and police are still continuing to search for one more.
Stay with Eyewitness News and abc7NY for more on this breaking story.