WILMINGTON, Delaware --
An email attachment may have left some hurt feelings at an elementary school.
A sarcastic document entitled, "Hurt Feelings Report" was mistakenly attached to an email sent to parents at one school in Wilmington, Delaware.
Its purpose is "to assist whiners in documenting hurt feelings." It asks for the whiner's name and the type of whine used, as well as asking "was anyone sympathetic to whiner?"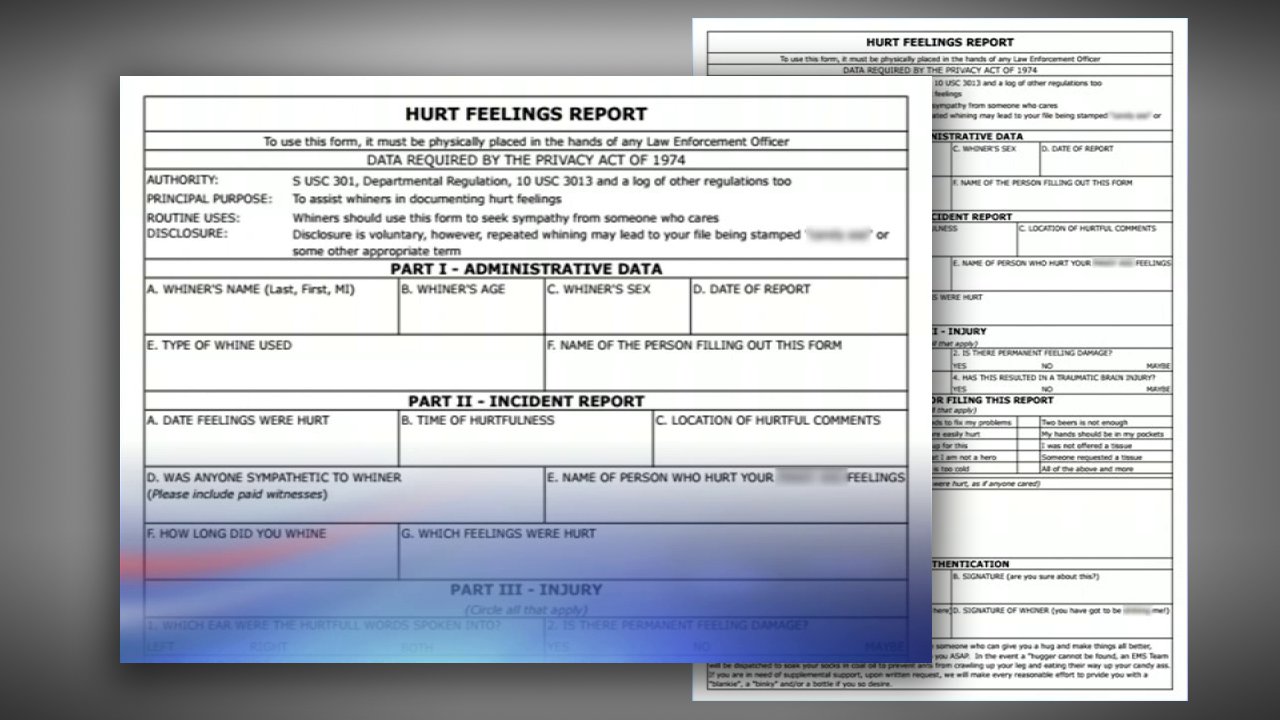 A district spokesperson called the email an embarrassing mistake.