SAN JOSE (KGO) --
San Jose police are looking for a driver involved in a deadly crash Friday morning. It happened at the intersection of Camden and Leigh Avenues.
It was an SUV versus a truck that ended in a crash. They somehow collided and one man died.
Officers are now looking for the other driver to get some answers.
A silver Nissan Frontier and red Dodge Durango collided, leaving debris all over the streets, including tires, bumpers and more.
Investigators are piecing together exactly what happened and who is at fault.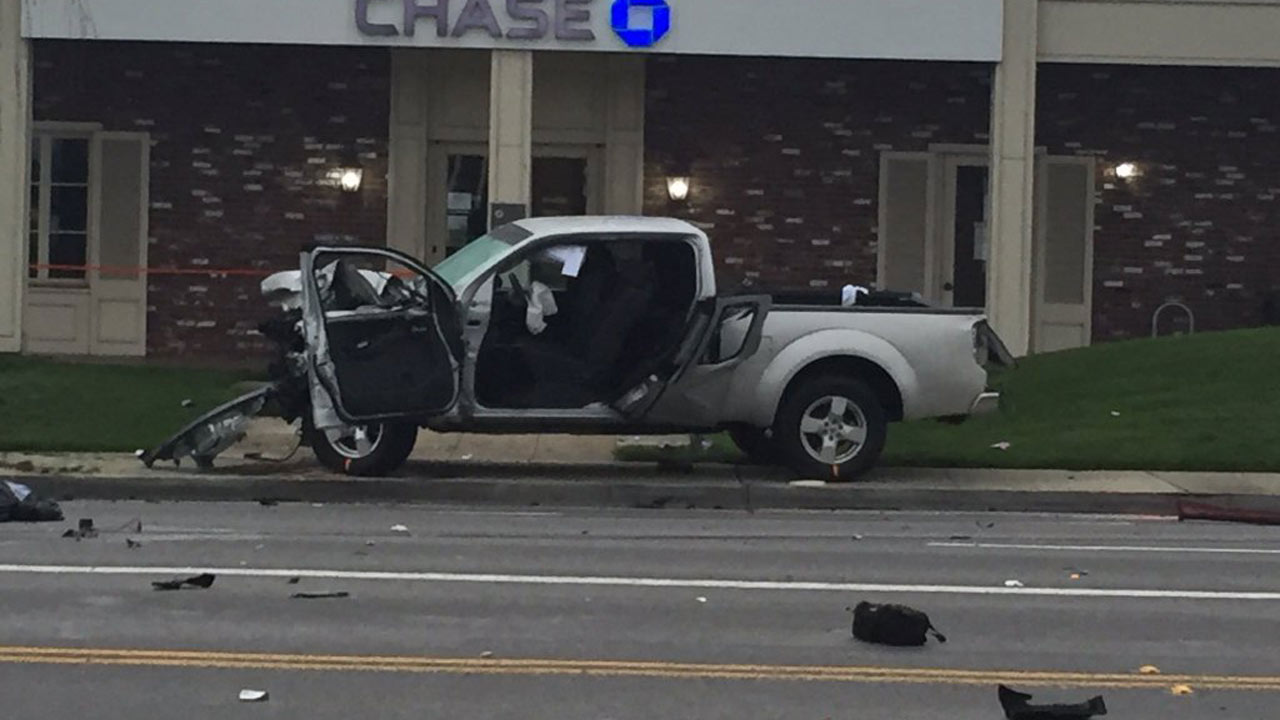 The driver of the silver truck died from his injuries and now police are looking for the driver of the Durango who ran.
Police have confirmed they are still talking to several people who were around the area at the time of the incident.
They have detained one man for further questioning. He's believed to be somehow connected to the Durango.
"At this point, we're trying to figure how he's related, if at all, to this incident," San Jose Police Dept. Lt. Mike King said.
Meantime, a nearby strip mall has been losing business all morning due to the closed off intersection.
"Quite a bit. We can call customers and move them around, but the rest of everything else is dead," Hair Conspiracy manager Alfred Barrientos said.
Camden and Leigh Avenue is a very busy intersection all throughout the day.
Traffic is free flowing now, but businesses and morning commuters were left a bit frustrated when it was closed for seven hours.