OAKLAND, Calif. (KGO) --
Christmas came three months later for one Oakland family. A generous ABC7 viewer stepped up after watching the family's plight in a
recent 7 On Your Side story
.
Santa Rosa resident Mary Kennaugh paid a surprise visit to Tiffany Lewis and her two children last week.
"I saw your story on Channel 7 and it really really moved me," said Kennaugh.
We first introduced you to Lewis and her two children in January. She had purchased $600 dollars' worth of toys on layaway at Toys "R" Us.
RELATED: 7 On Your Side helps mother take on Toys 'R' Us for refund
The retailer accidentally gave the toys to another family and Lewis' children were left without most of their gifts on Christmas morning. But that didn't bother them.
"I'm alright, I could save up my money and buy me some," said 10-year-old daughter Shania Holmes. "I still appreciate what she did and she's a good mom."
Kennaugh surprised Lewis with a shopping spree at Target to buy the gifts the children never got.
"Shopping here we come!" said 2-year-old daughter Aviana Ramos.
Toys "R" Us refunded Lewis her money after 7 On Your Side got involved, but Kennaugh said she wanted to do something to reward the children
"You are a family that touched my heart and I wanted to be able to pay my good fortune forward because I feel very fortunate in my life," she said.
A proud mom could not hide the happy tears.
"I'm very grateful," said Lewis. "I can't believe it but I'm very grateful."
It didn't take long for Aviana to find something she wanted. Shania quickly found something she and her mom could both enjoy -- a foot spa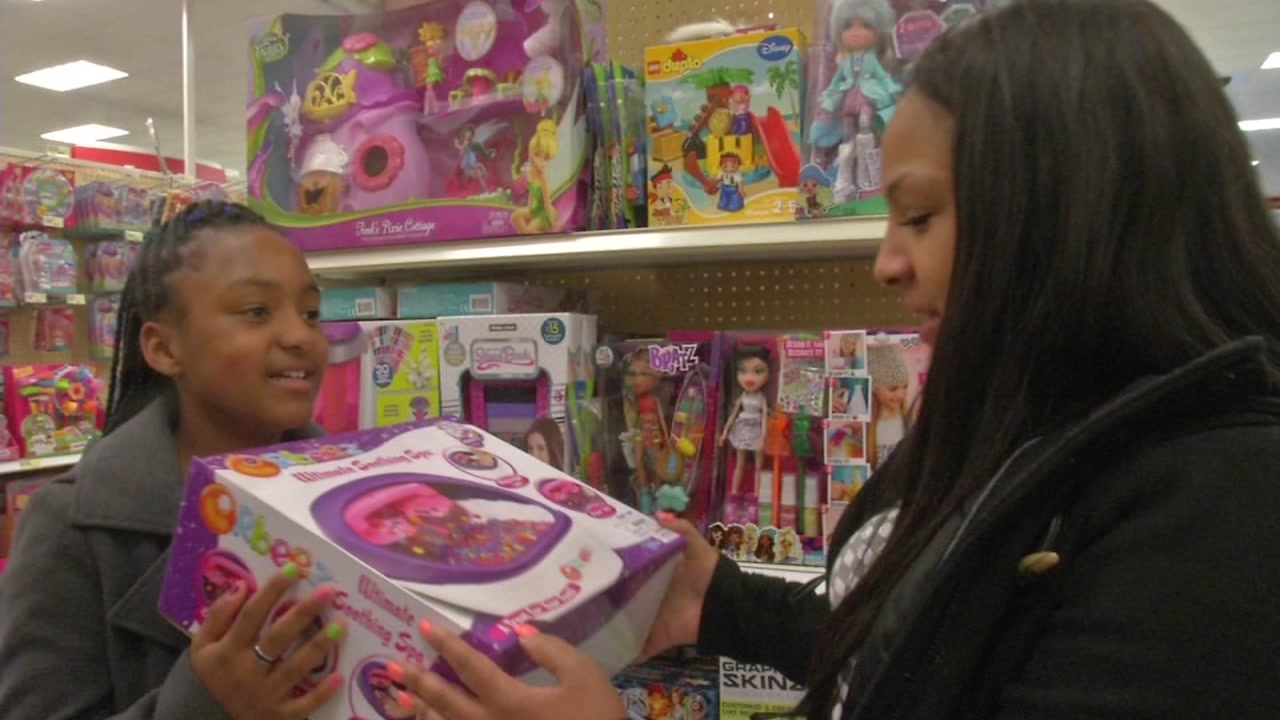 "You put your feet in it," said Shania. "Me and you can do it!"
"Oh, really?" said Lewis with a laugh.
The family truly had a memorable time.
Aviana found a book she liked. Shania got the karaoke machine she asked Santa to bring this past Christmas.
Kennaugh also made sure Lewis bought something for herself as well.
"You're going to be looking styling," said Kennaugh.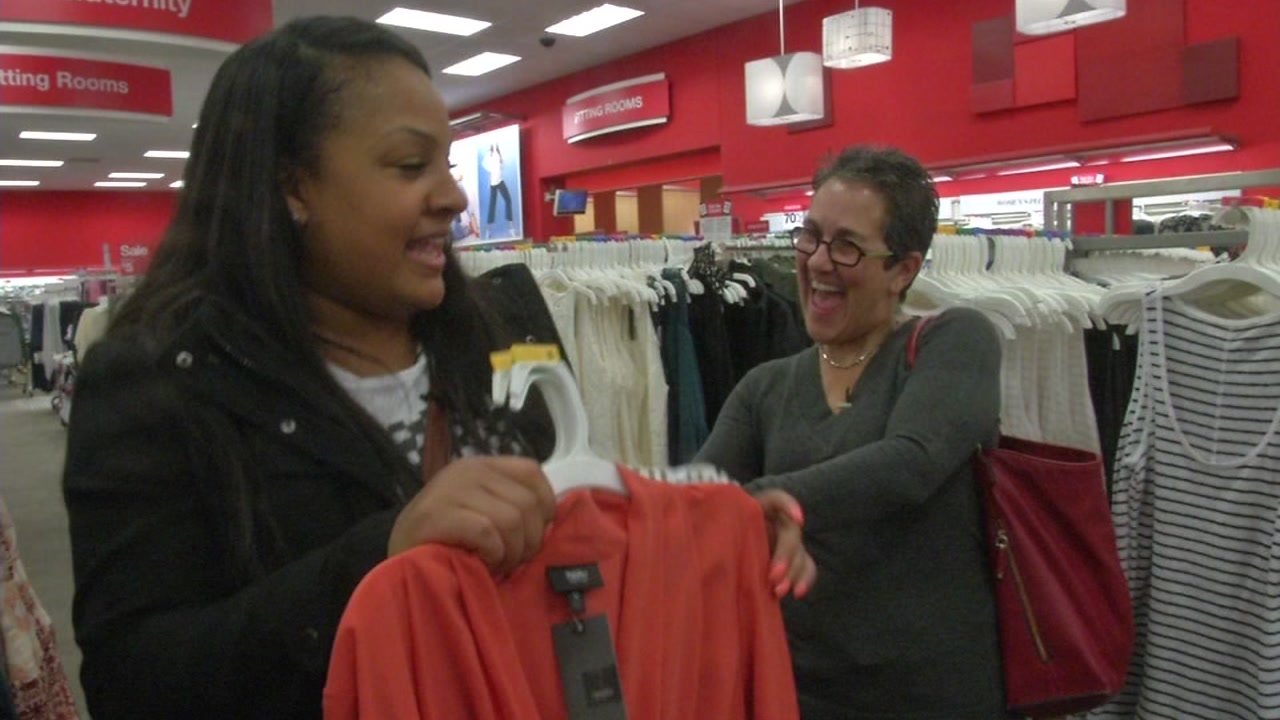 The shopping spree clearly had an impact on 10-year old Shania.
"I might give somebody the money if it ever happens to them too," she said.
That's exactly the lesson Kennaugh hoped the children would learn from this shopping spree.
Click here for more stories and videos by 7 On Your Side's Michael Finney.