SAN JOSE, Calif. (KGO) --
A nationally known advocate to stop bullying is in San Jose is set to receive an award for her efforts. Ruby Bridges was bullied by protesters when she became the first black to integrate an all-white school.
The year was 1960. The civil rights movement across the south was seeking the right for blacks to vote and the desegregation of schools.
Bridges was 6 years old and the first black to attend an all-white school in New Orleans, accompanied by federal marshals.
She remembers being taunted and bullied by adult white women, an ordeal described in her book,
"Through My Eyes."
It's used in schools across the country to address bullying.
Just two weeks ago, she had a conversation with a young boy about what he would do if he saw a child needing help who had bullied him.
"Think about if that was you down there and you needed help," she said. "Would you want that person to help you? And he said, 'Yes, I would. And I say, 'Well, if you give him another chance then maybe, just maybe, he might change the way he's been treating other people, including you.'"
Bridges is receiving the Legacy Award from the
Children's Discovery Museum
of San Jose before an audience of 800.
A depiction of the federal marshals who accompanied her to school was later painted by Norman Rockwell for the cover of Look magazine.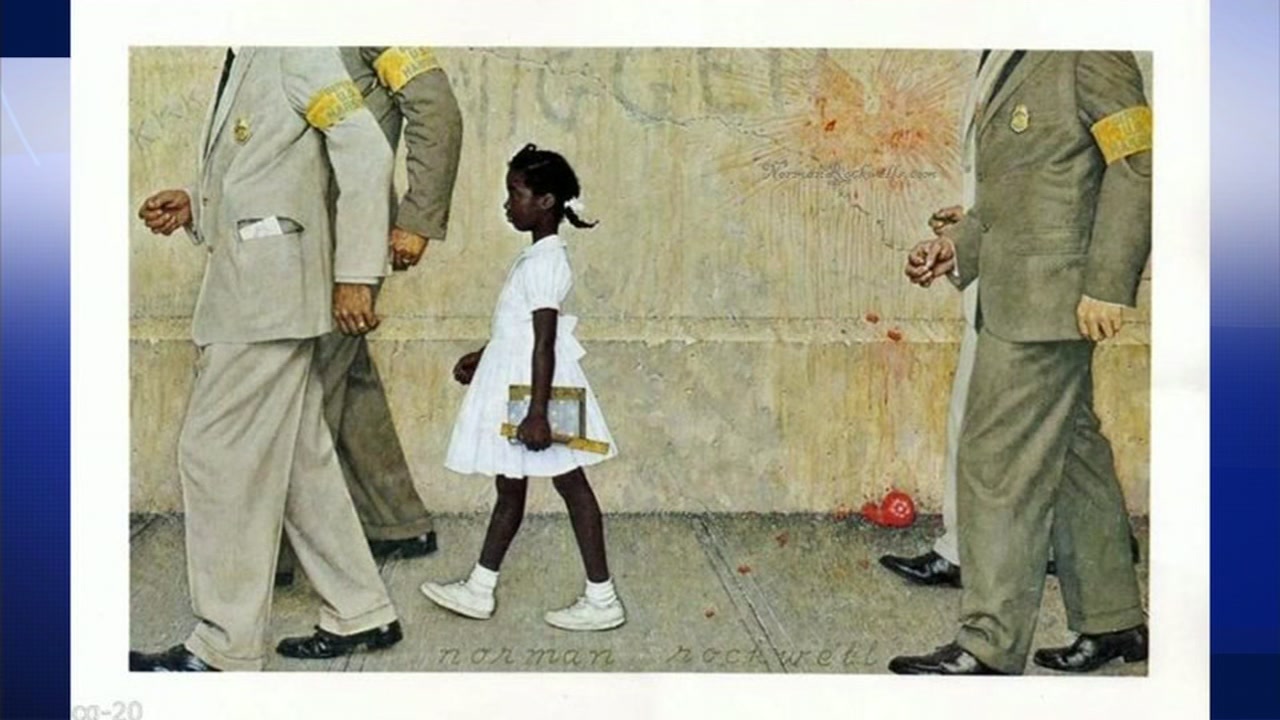 That painting is now hanging in the White House.
Rockwell's grandson will appear in a video, describing his grandfather's recollections about the painting.
The museum's executive director, Marilee Jennings, believes Ruby Bridges' anti-bullying efforts are making a difference.
"It's an excellent way for kids to know somebody's true story and to be able to think about how they can do it differently," she said.