FRESNO, Calif. --
A Santa Rosa woman was rescued from the Pacific Crest Trail, near Brave Lake in Fresno County, after she activated her locator beacon.
The California Highway Patrol said 66-year-old Tara Steele was hiking the PCT when she suddenly became ill, showing signs of a possible stroke, on Sunday afternoon. She activated her emergency personal locator beacon which let her family know she was in need of a rescue.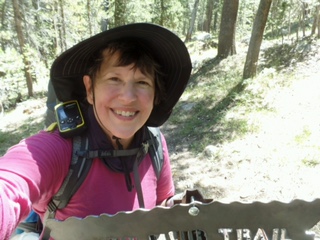 Rescue crews in a CHP helicopter were able to hoist Steele aboard with the help of other hikers in the area. She was then flown to Edison Lake where she was transferred to an EMS SkyLife helicopter and taken to Community Regional Medical Center.
Video of the rescue was recorded from both the CHP helicopter and the rescuer's perspective.
At this time, Tara Steele's condition is unknown.