SANTA CRUZ, Calif. (KGO) --
Here's something you don't hear every day -- a horse escaped from his pen with the help of his friend, a dwarf billy goat.
Owner Tamara Schmitz told the
Santa Cruz Sentinel newspaper
the goat named Lancelot knows how to butt open the stable gate, and did just that Wednesday, letting his best friend make a run for it.
The nearly 1-ton Clydesdale named Buddy made a run for it. He escaped capture for five days.
Another Clydesdale, Harry, also fled and was nabbed in a meadow the next day. But Schmitz says Buddy is more wary and wily.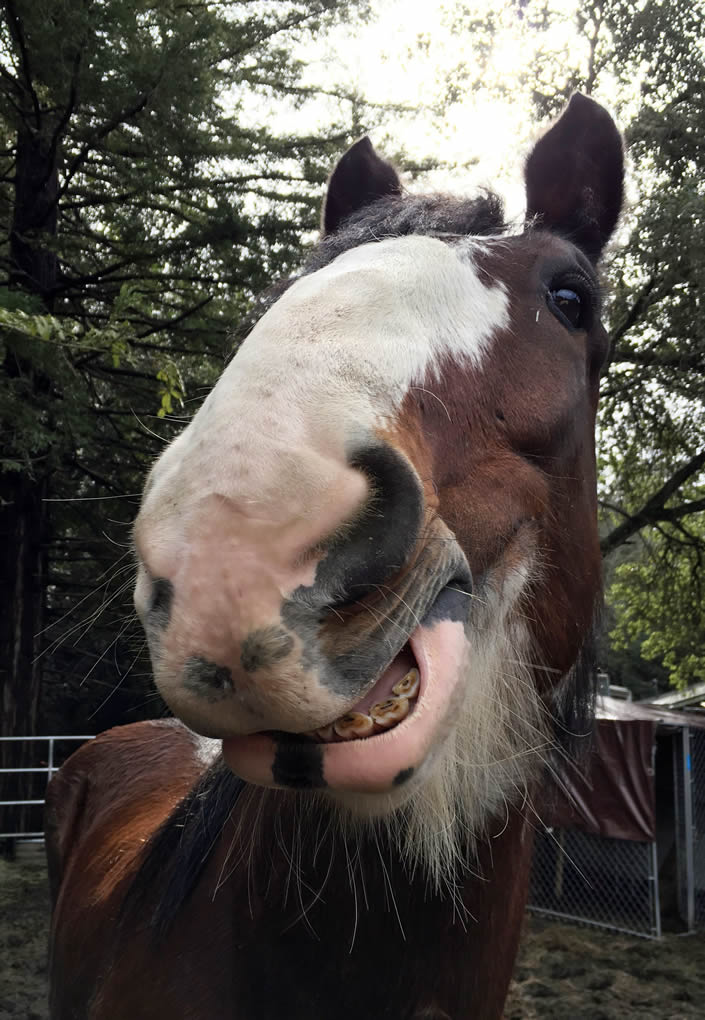 "Buddy's very elusive," she said. "He's not like other horses. He's not attracted by meadows and other horses. He can stay hidden."
That made him very hard to find. He eluded volunteers from around the Santa Cruz area for five days, with evidence like tracks and loud snorts suggesting he was as far as 3 miles away.
The owners even trotted out Lancelot and Harry to try to lure back Buddy, but he didn't fall for it and seemed to enjoy being on the lam. They just hoped the horse would stay away from Highway 17, a busy and dangerous road running through the area.
A pair of searchers on horseback finally found Buddy hiding amid manzanita shrubs Sunday.
"When we got him back in the pen, he was particularly frisky and playful and happy," Schmitz said. "I think he was glad to be back."
Click here for more cute animal stories and videos!
The Associated Press contributed to this report.