HONOLULU (KGO) --
Many people in Hawaii woke Saturday to a text alert or saw on TV a message: Ballistic missile threat inbound to Hawaii. Seek immediate shelter. This is not a drill.
"I was so overwhelmed with thoughts a missile was actually coming, I didn't know what to do," said Valerie Turner, who lives on the island of Kauai.
Turner says she quickly and calmly gathered her two young kids sheltered inside the only room of her home without windows, the downstairs bathroom.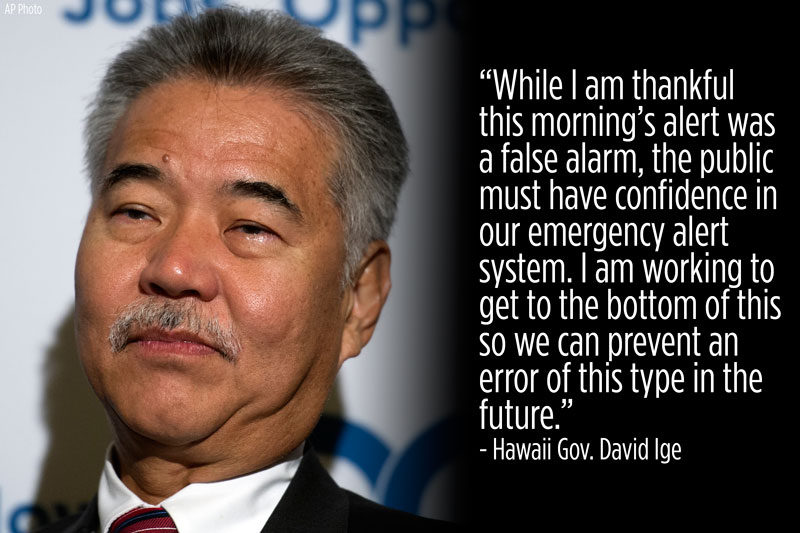 "We went into the bathroom and told the kids, 'let's pray,'" Turner added.
Most of Hawaii got the same frightening emergency alert.
Some Bay Area residents are on vacation in Hawaii. Ron, an East Bay resident said the last day of his family's vacation was one he'll never forget.
"We didn't know what to believe, my wife and daughter were in tears," said Ron.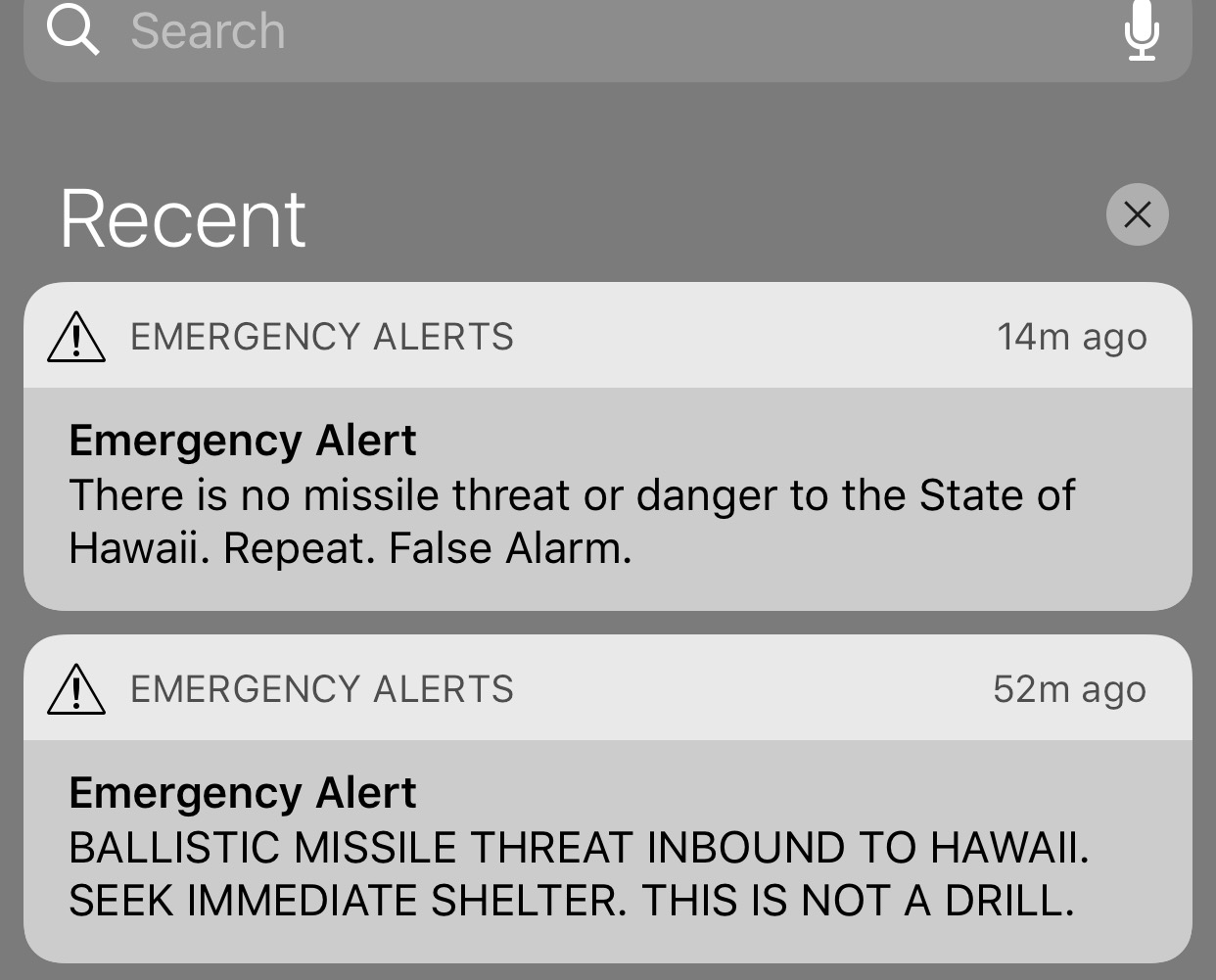 After more than 30 minutes, the public was notified the alert has been a mistake.
The false alarm apparently happened when a worker at the Hawaiian emergency management agency pushed the wrong button.
The mishap prompted a public apology from Hawaii's Governor.