HOUSTON --
An AMBER Alert is now over after a child, abducted from a gas station early this morning, was found safe near a running trail.
The mother of 8-month-old Genesis Haley stopped at the Texaco Gas Station located at 1110 North Sam Houston Parkway West. Police say she left her vehicle running and her sleeping infant in the back seat while she went inside the convenience store.
As the mother walked inside, she observed the suspect get into her green Saturn Ion and drive away, with her 8-month-old daughter still inside.
"As she's inside, according to surveillance video, you see a blur go up the vehicle. The car goes driving off," said Jesus Sosa with HPD.
The mother contacted police, who issued an Amber Alert for the abducted child. Hours later, investigators found the car abandoned next to an apartment complex.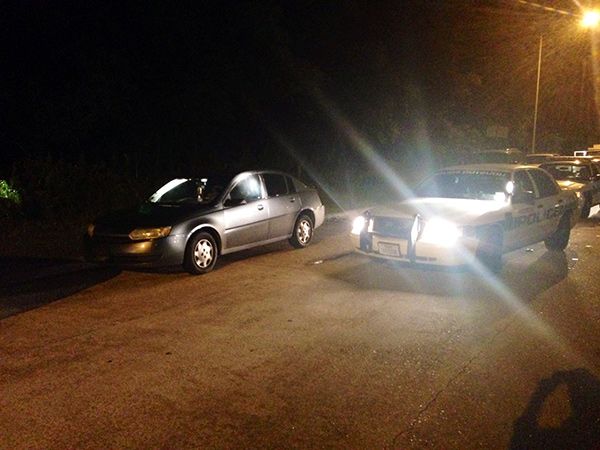 The car seat and Genesis where still nowhere to be found, prompting a search by air and on the ground.
About 7:45 a.m, Hong Nguyen was out for her morning jog when she heard the sound of a baby crying coming from some bushes along Ella Boulevard.
"I see the baby moving in the car seat so I called 911. I stayed with the baby," Nguyen said.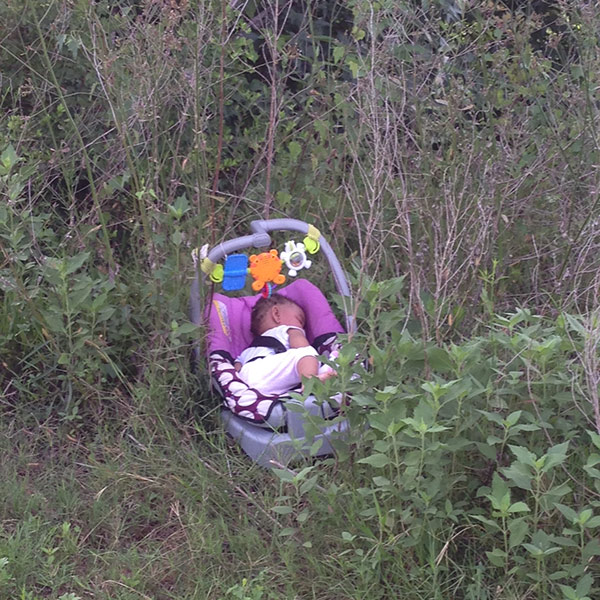 Police rushed to the scene and found the infant still in her car seat. The baby was taken to Texas Children in good condition and was not injured except for a few ant bites. She's now been released to the care of her mother.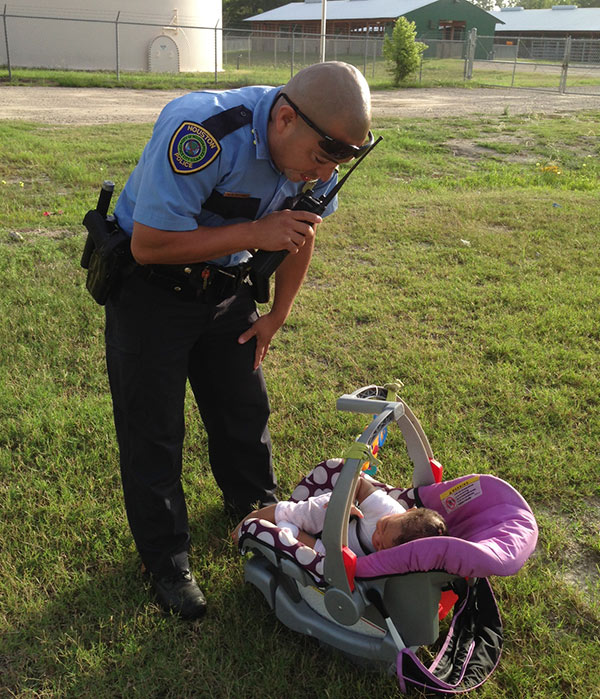 Nguyen says she normally doesn't run along where the child was found but for some reason decided to run that direction this morning.
"God was watching over this child even the witness who found the cild said she decided to turn left as she was jogging. For some reason, she made a left," Sosa said.
"I feel very happy and good. The baby and parent can be back together," said Nguyen.
Police say there are still big questions about who stole the car and who kidnapped Genesis. Police described the suspect as a black male, about 5 feet 9 inches tall, in his late teens to early 20s. They've released this composite sketch.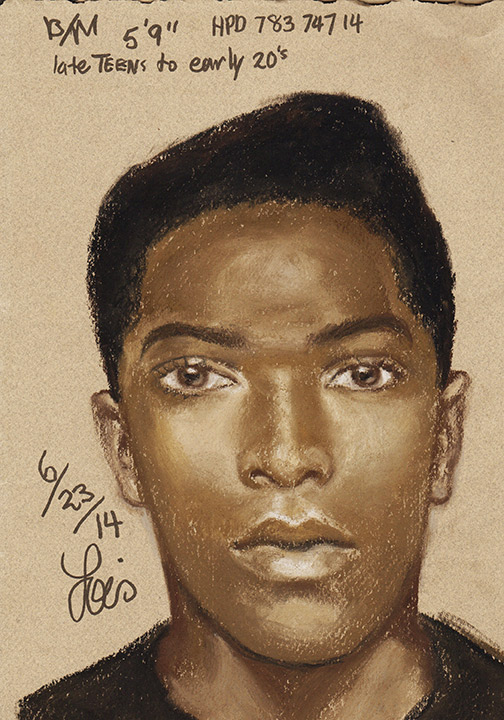 Anyone with information about who may have taken the child is asked to call the Houston Police Department at 713-308-3600.