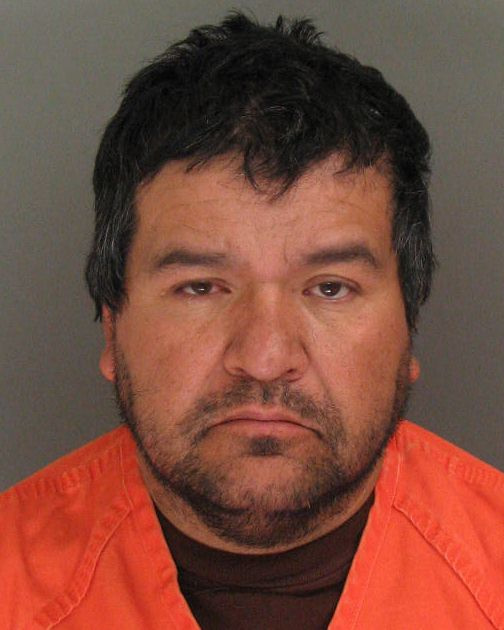 SANTA CRUZ, Calif. -- A man has been arrested in a decade-old rape case in Aptos based on DNA collected after his arrest in May on suspicion of an unrelated sexual assault, Santa Cruz County's sheriff-elect said Thursday.
Salvador Ceja-Rocha, 46, has been linked to the violent sexual assault of a 19-year-old woman on July 31, 2004, while she walked on McGregor Drive near New Brighton Road in Aptos, Sheriff-elect Jim Hart said at a news conference in Santa Cruz Thursday morning.
A stranger knocked the woman down an embankment, raped and attempted to strangle her. The victim eventually crawled back up the embankment and hailed a passerby, who phoned the sheriff's office, Hart said.
Investigators extracted biological evidence from the victim and entered it into a DNA database maintained by the California Department of Justice, but the 2004 case remained unsolved.
Then on June 18, the justice department notified the sheriff's office that the database obtained a hit from a DNA sample taken from Ceja-Rocha after he was arrested on May 5 in an attempted rape reported on April 20, according to Hart.
In that case, the suspect had been driving a taxi cab when he picked up an intoxicated woman in Capitola, drove her to a remote part of Aptos Creek Road and tried to rape her, Hart said.
The victim was able to fend him off, escaped and reached nearby residents for help. After an investigation, sheriff's deputies arrested Ceja-Rocha and collected a DNA sample from him when he was booked into the county jail.
He has been held in jail since his arrest in May and was booked on suspicion of the 2004 sexual assault as well, deputies said.
Detectives are currently searching local records of unsolved crimes and have contacted other law enforcement agencies to see if Ceja-Rocha might be responsible for other crimes in the region, according to Hart.
Hart, who was elected county sheriff on June 3, takes office in January.