CONCORD, Calif. (KGO) --
Women who live near a popular walking trail in Concord are getting the word about a teenager suspected in at least three groping incidents. And they are shocked by the news.
The times of the attacks have varied. Police say one happened on March 22 just before noon. The others, on May 1 and May 4, happened in the evening. They say all three of the attacks happened in the greenbelt/walking path area between North Larwin Ave. and South Larwin Ave.
Many residents find this hard to believe because the trail is very crowded at night. They find all of this quite shocking
"Really?" asked Concord resident Angela Krulc. "Here on this trail? I hadn't heard that. I walk here every day."
Women walking the trail through the Walnut Country neighborhood in Concord Wednesday morning couldn't believe the news that an attacker, possibly a teenager, has been running up and groping women.
"It is a surprise because we have lived here for 37 years, we're original owners, and it's just not the kind of thing you hear about, you know?" said Concord resident Ronda Mahoney. "You just don't. This is a quiet neighborhood, until now."
Three women have come forward to report being groped. Based on their descriptions, police came up with a sketch of what the attacker may look like. The victims say he is Asian or Hispanic, approximately 5'6", with a thin to average build and short dark hair.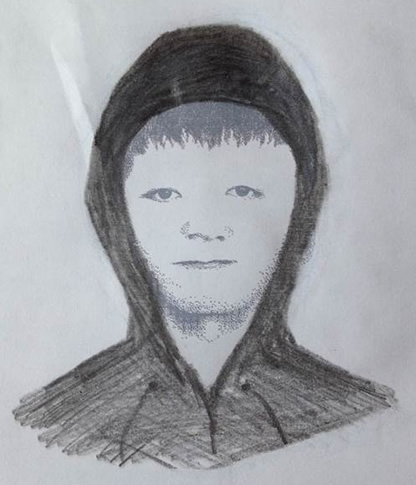 Police say he hasn't hurt anyone; they say he grabs them from behind and then runs away.
"It sounds more like a prank thing to me," said Concord resident Joyce Lieve. "I mean, just in hearing the description, it doesn't sound like someone's really wanting to have a confrontation. More of a shock, scare factor. But it's disturbing either way."
We found that not a lot of people know about the attacks.
Concord police put out a press release this week, two months after the first crime was committed.
They won't answer questions or talk about it on camera, and no flyers are posted along the trail. But the women we spoke with say they plan to spread the word.
"Hopefully, with the news getting out, whoever is doing it will realize it's not a smart thing and stop doing it," Lieve said.
Women we spoke with say they plan on bringing a dog or a friend with them the next time they walk on the trail. Or maybe even a can of mace.
Concord police urge anyone with any information on the case to call Detective Tamra Roberts at (925) 671-3235. Anyone wishing to remain anonymous can call the Concord Police Department Tip-line at (925) 603-5836.