OAKLAND, Calif. (KGO) --
Three black BART workers had their lockers defaced with offensive language and they say that these offensive acts are an ongoing "pattern of racism" at BART. Now they say that every time they work alone at night out on the tracks, they have to look over their shoulders and wonder if they'll be targets again.
Two BART workers spoke exclusively with ABC7 News about their experiences.
BART maintenance worker Rudolph Johnson said, "I walked in and it was written on my locker... my name, the 'N' word and I should die."
Two of the targeted employees say this incident is just part of an ugly and persistent problem at BART. BART says it is taking the incident seriously and investigating it as a hate crime.
The employees we spoke with claim their manager's initial response was just as offensive as the graffiti itself.
Johnson was the target of the racial graffiti on June 27 when someone scrawled offensive words on his locker at the Oakland maintenance shop's facility.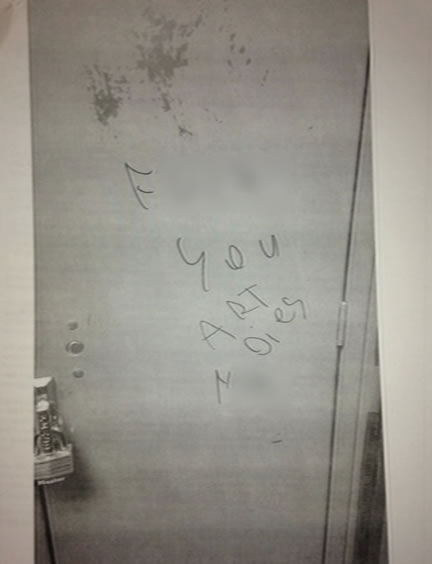 When Johnson went to his supervisor he says he was told to go to another manager because he was too busy with other things. Johnson says he's been a target before. The first time was two years ago.
"I was picked up and forced into a trash can and then taken of the trash can and placed on a table," Johnson said.
Johnson says BART forced him and the two others whose lockers were defaced to go back to work even though the investigation continued.
BART maintenance foreworker Joseph Montgomery has been with BART 18 years. He says the pattern of racism continues unabated. Montgomery told ABC7 News, "We've had a lot of racial discriminatory actions brought against African-Americans. And when we report it to the management, they just sweep it under the carpet and we back to business as usual."
BART responded with a statement which reads in part, "BART Police was notified within an hour of the time the incident was reported and began an internal investigation that same night. An allegation that the workers were ordered to return to work is completely inaccurate."
Last December, a group of black workers sued BART, claiming they work in a hostile environment and are being discriminated in promotions. Their lawyer, Jody Lewitter, says this latest incident proves BART is dragging its feet in investigating racist acts.
"BART has not done its job in controlling the work environment and those who are rogue in it and racist in it, feel like they act with impunity," Lewitter said.