OAKLAND, Calif. (KGO) --
Hundreds of people, including many teenagers, marched against police brutality in downtown Oakland Wednesday afternoon.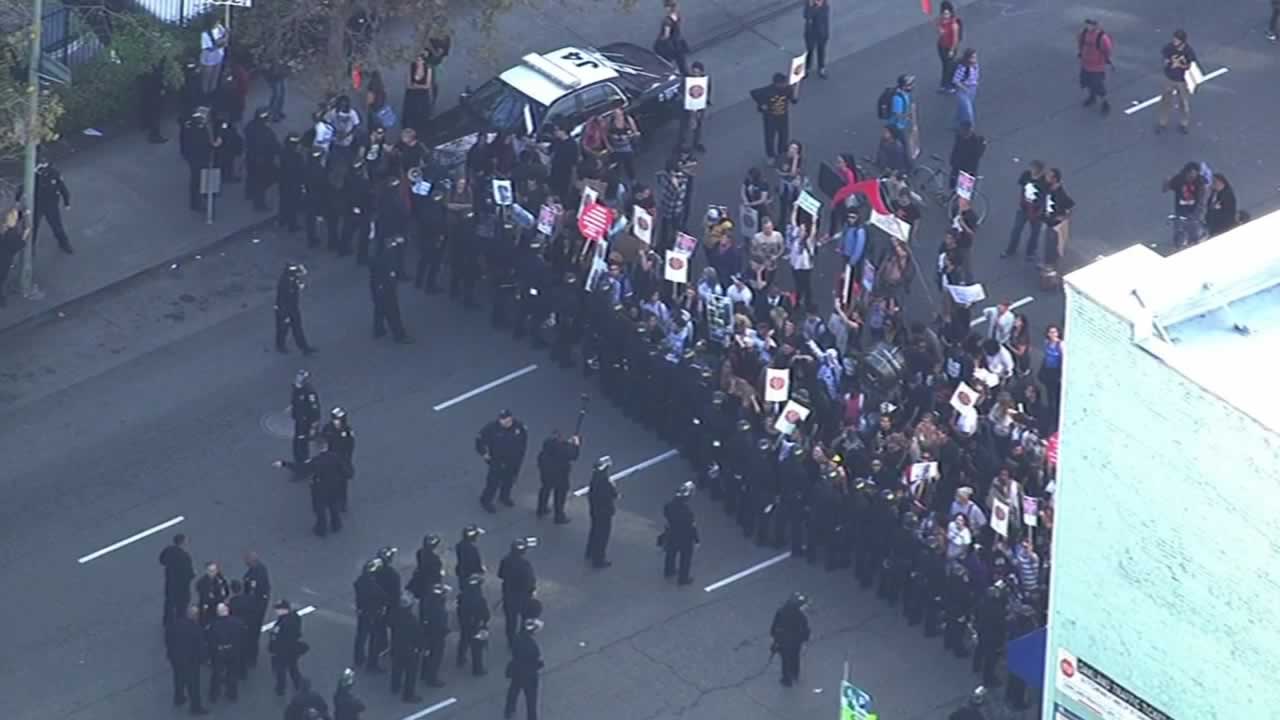 The protesters ran into a line of police officers on 7th Street, a short distance away from police headquarters.
Wednesday's march marked the 19th annual National Day of Protest to Stop Police Brutality.
Protest organizers accuse police of repressing and criminalizing a generation of young people.