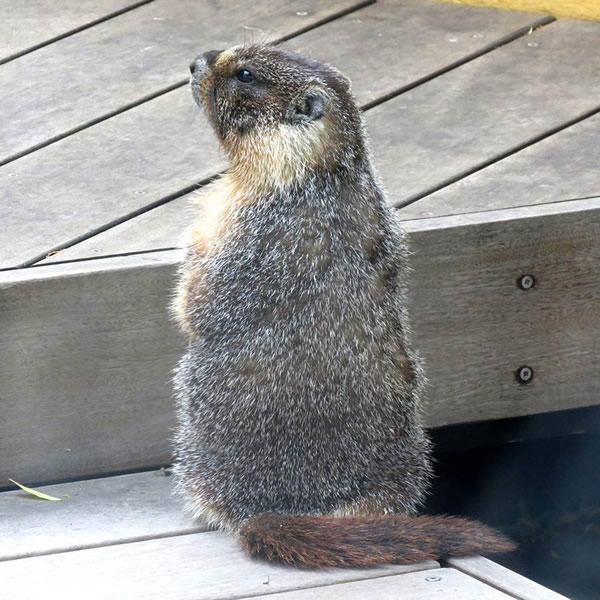 SAN FRANCISCO (KGO) -- A wayward marmot found wandering around San Francisco is back home.
The little critter was spotted hiding under a deck at a home near 25th and Rhode Island streets in the city's Potrero Hill neighborhood earlier this month.
Marmots are big squirrels, but their natural habitat is in the Sierra Nevada region.
Staff from
Wildlife Emergency Services
set several traps in backyards and were able to catch the marmot, using an organic fig newton.
They checked out the animal and traveled to Yosemite Monday to set it free.
Wildlife officials say the animal hitched a ride into San Francisco with residents who were visiting Yosemite.
Last June a
marmot was spotted
in the city's Bernal Heights neighborhood and eluded capture until early August when it was found and captured at a school in Noe Valley. The yellow-bellied marmot was returned back to the wild, but not before the infamous critter became known as the "Bernal Marmot" with its own social media pages.
(Bay City News contributed to this report)