CALISTOGA, Calif. (KGO) --
President Barack Obama signed California's disaster declaration for the Valley Fire in the North Bay, which makes federal funding available to those affected. This FEMA assistance is going to be great news for Lake County, who will definitely need it.
DONATIONS: How to help victims of the Valley Fire where you live
There is a new Lake County hotline for updated information on the fire: 1-888-565-2787 You can also call the number to find support if you need help assessing your damage.
There is a renewed effort to find two men missing since the Valley Fire broke out over a week ago. Authorities released photos of 61-year-old Robert Litchman from Middletown, who refused to leave his home when the fire broke out, and 66-year-old Robert Fletcher from Cobb, who was retired and lived alone. Fletcher's family said they have not heard from him in about two weeks.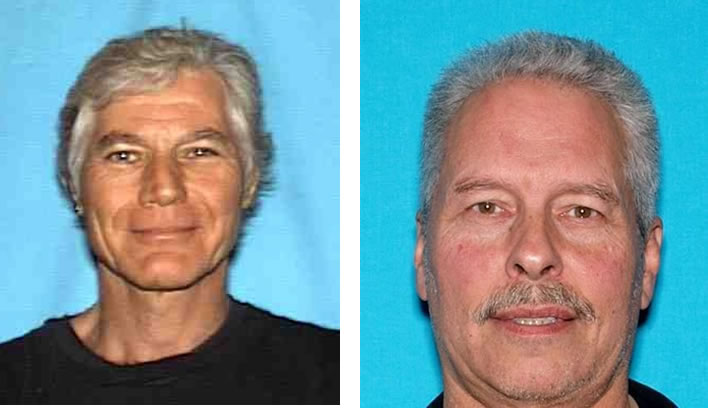 If anyone has seen or knows the whereabouts of either Litchman or Fletcher, they are asked to contact the Lake County Sheriff's Office at (707) 263-2690.
Cobb is the only town still under mandatory evacuation orders. The latest count shows more than 1,900 families have been left homeless.
The Twin Pine Casino has now turned into a Red Cross shelter for many people in need of a place to live. There are about 100 people there, with room for more by this weekend. It will be there until further notice. With the Napa County Fairgrounds scheduled to close on Thursday, the search is on for survivors of the Valley Fire to find some place to live.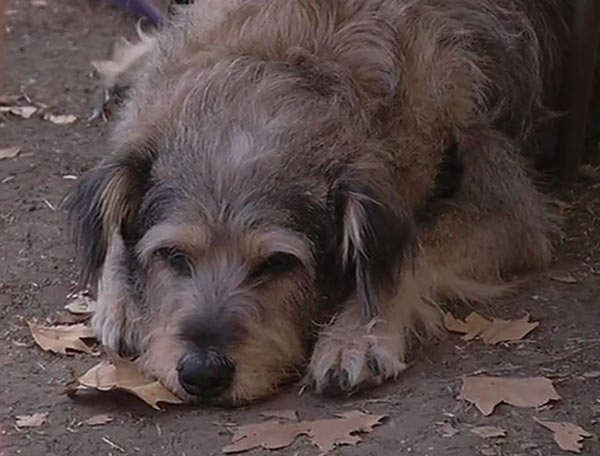 Christine Bartholomew's family and her dogs were the first to arrive that the fairgrounds emergency center the night the Valley Fire forced them out.
"This is been a home away from home. People have been wonderful, I can't even tell you," Bartholomew said.
Middletown couple finds engagement ring in ashes of home
About 200 folks are still at the fairgrounds, but thinking about their next move. Napa County is helping with the transition.
"This is not a moment of abandonment. If anything, Napa County has really, really reached its arms out and helped Lake County residents try to meet their needs in this time of need," Napa County spokesperson Kristi Jourdan said.
Dora Rainey lost her home and says they will move to The Red Cross Shelter at the Twin Pine Casino Event Center in Middletown. She told ABC7 News, "That's what we're going to do, is try to get back on our feet again."
Fifty families will get temporary housing in Kelseyville at the Old Konocti Harbor Resort which will reopen, after closing in 2009. Following some minor repairs, the hotel's owners will welcome evacuees on Thursday.
PHOTOS: Crews battle massive Valley Fire
In Middletown, response teams from every insurance company imaginable are helping residents.
"So much has been destroyed," Mary Shuster from Klein & Company said.
Shuster works for a company trying to find nearby housing for families, but right now, the Bay Area is the closest option. She said, "We always try to get them as close as we can to their home, but some people, we have found out, have already registered their kids at different schools because they can't drive an hour and a half back."
Rainey and her family vow to rebuild, but many of her friends are moving on.
"We're going to try and go back up there, but a lot of my friends are moving out though," Dora said.
The Valley Fire in Lake County is now listed as the third most destructive fire in California history. It has burned 76,067 acres and is 79 percent contained.
Gov. Jerry Brown requested a presidential disaster declaration on Monday, noting that more than 1,000 homes had been confirmed destroyed, with the number likely to go higher as assessment continues in Lake County, 90 miles north of San Francisco.
Click here for full coverage on the Valley Fire.
PHOTOS: ABC7 News reporters at the Valley Fire
If you see news where you live, tag your photos and videos on Twitter, Instagram, or Facebook with #abc7now.