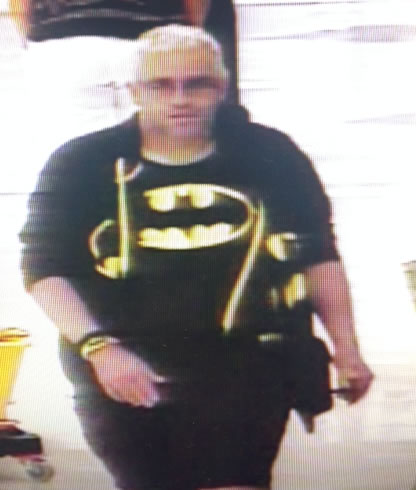 SALINAS,Calif. (Bay City News) -- Salinas police are seeking a man who allegedly tried to lure an 8-year-old boy into a restroom stall Monday night at the Northridge Mall, police said today.
Officers were dispatched to the mall at 7:42 p.m. Monday about a man who had annoyed a child in the public bathroom, according to police.
The boy, who had entered the restroom alone while his mother waited outside, told police the suspect was standing inside a stall with the door open and asked the child about his age, police said.
The man then attempted to convince the boy to enter the stall with him, but the child became scared and left the restroom to report to his mother what had happened, according to police.
His mother confronted the suspect after he came out of the restroom and the man then fled the mall before security could catch up to him, police said.
Mall security was able to obtain surveillance footage of the suspect, according to police.
He is described as a Caucasian or Hispanic man who is 6 feet 1 inch tall, weighs about 200 pounds with blonde hair and was wearing a black and gold hoodie, T-shirt and earrings each with Batman logos on them, according to police.
The Police Department is urging anyone with information about the identity of the suspect to call Detective Kristine Fairbanks at (831) 758-7322 or an anonymous tip line at (831) 775-4222.