DEER PARK, TX --
A Deer Park Army veteran has been reunited with his watch and two rings, but the woman who initially took them from a convenience store is still unidentified.
When Michael DeAnda walked into a convenience store Thursday morning, like he often does to get some iced tea before work, the clerk had a surprise for him.
Five days ago DeAnda accidentally left his watch and two rings on the counter at the store. He'd taken them out of his pocket while digging for change.
Surveillance cameras caught a woman stealing the jewelry moments after he left. That same woman returned at about 9:30pm Wednesday, returned the watch and rings, and took off again as fast as she appeared.
"She had it in her bra. She pulled it out and said, 'Here, I took this from here the other day. Just return it to him,'" clerk Mohammad Baig said. "Maybe she saw herself on TV!"
DeAnda served 15 years in the US Army, with a tour of duty in Iraq in 2003-2004. It was a significant time in his life which he commemorated upon his return with a custom ring. He thought he'd never see it again.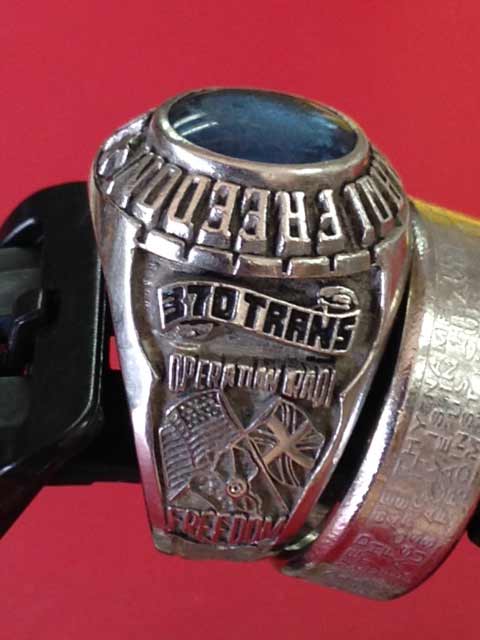 "I'm happy, but you know, still music has to be faced, process has to be done," DeAnda said.
Who this woman is, still is a mystery to both DeAnda and police. Despite her good will, he wants her punished for what she did.
Police need your help in identifying that woman. If you recognize her, they ask that you call Detective Hill at 281-930-2145. He says the woman could face misdemeanor theft charges.