Hawaii emergency officials say an alert of a ballistic missile headed toward Hawaii was a false alarm.
The Hawaii Emergency Management Agency confirmed that an alert sent to people's phones in Hawaii was an error.
"This is a false alarm. There is no incoming missile to Hawaii. I have confirmed with officials there is no incoming missile," tweeted Tulsi Gabbard.
The alert stated there was a threat "inbound to Hawaii" and for residents to seek shelter and that "this is not a drill."
According to CNN the wrong button was pushed and it took over 30 minutes for a correction to be announced. Parents and children panicked during those 30 minutes.
The President has been briefed on the state of Hawaii's emergency management exercise. This was purely a state exercise.
The Governor of Hawaii David Ige also responded to the incident saying "I am working to get to the bottom of this so we can prevent an error of this type in the future."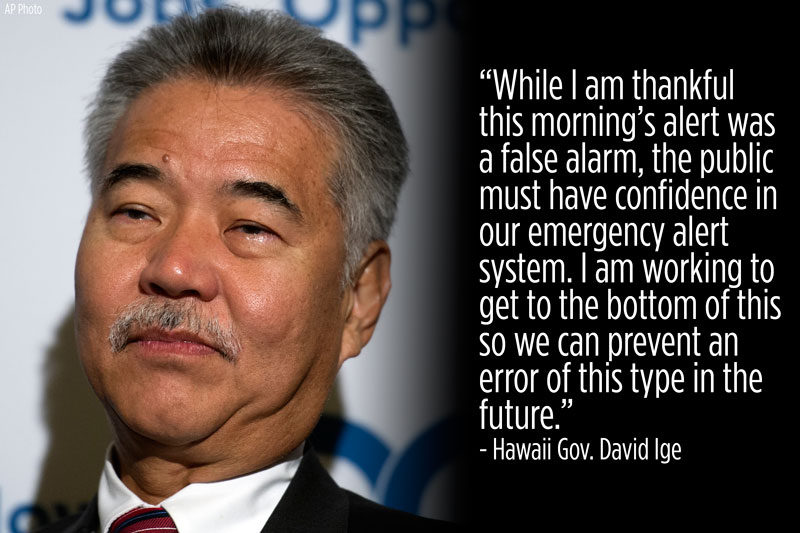 House Speaker Scott Saiki says someone pushed the wrong button, sending an alert to cellphone users across the islands warning of them of an impending missile strike. However, there was no attack on Hawaii, and officials later said the alert was sent in error.
Cindy McMillan, a spokeswoman for Gov. David Ige (IG'-eh) confirmed to The Associated Press that it was human error, but she didn't have further details.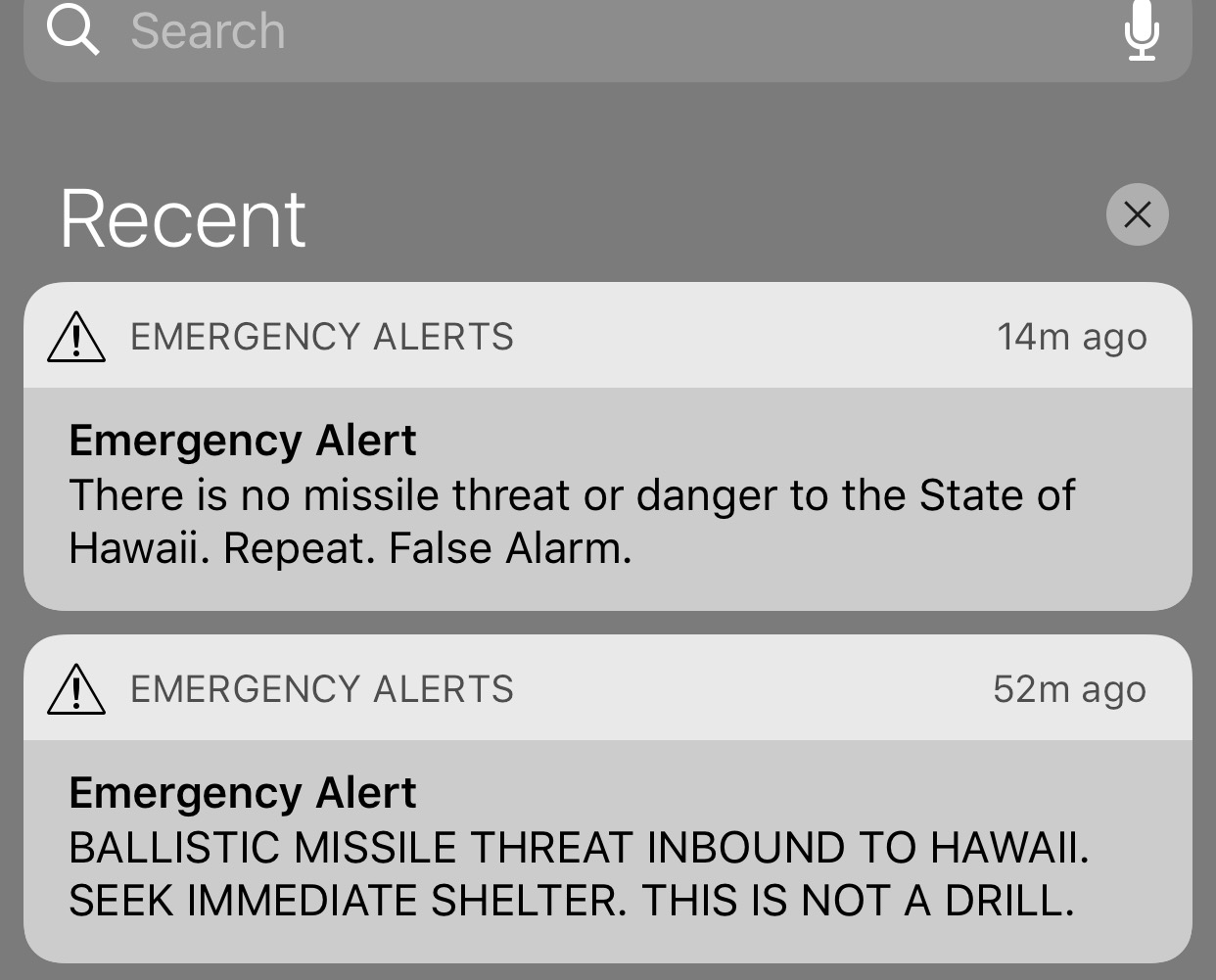 The Associated Press contributed to this report.