Attention all husband hunters, Nine West has a shoe for you.
A recent online ad campaign by the shoe retailer showcased new, off-beat categories for womens' shoes, including "Starter Husband Hunting," and "First Day of Kindergarten." An additional ad released with a woman carrying a Nine West tote bag was titled "Anticipatory Walk of Shame." The advertisements are definitely eye-catching, but many have questioned if Nine West's peculiar new campaign is sexist and in poor taste.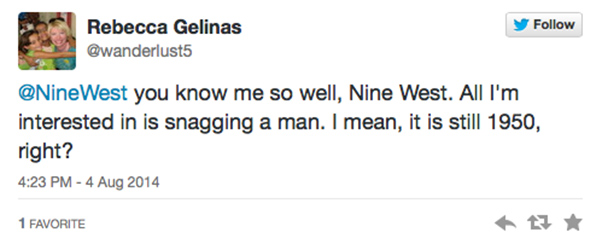 See Nine West's "Starter Husband Hunting" collection and more here.
Do you think Nine West's new ad campaign is offensive?