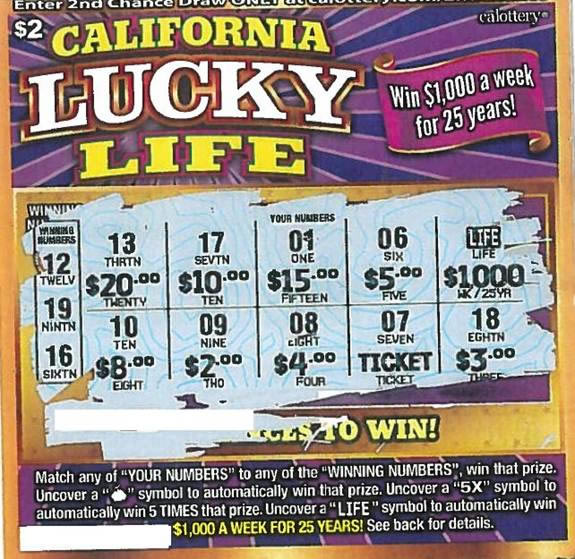 OAKLAND, Calif. (KGO) -- A quick trip to the supermarket paid off big time for an Oakland man.
After cashing his paycheck, Anthony Smith says he went to Gazzali's Supermarket for some chicken, peanut patties, and tomato juice. But something else caught his eye as he was leaving the store.
"As I got ready to walk out of the store I looked at the (lottery vending machine) and I said, 'Well let me try a California Lucky Life. Who knows?'" Smith recalled.
It may very well be the best decision the maintenance technician has ever made. He bought three of the $2 scratchers, and the last one he uncovered revealed the word "LIFE." It was worth a staggering $1.3 million, or $1,000 per week for the next 25 years.
"I called my wife and she got home from work like a bullet," said Smith with a laugh. "She read the ticket and danced all over the bedroom! It still hasn't sunk in. I'm overwhelmed."
The East Bay resident decided to take the lump sum amount, which comes out to a cool $750,000 before federal taxes.
Smith says he and his wife will buy their first house with the winnings and maybe put the rest toward opening their own laundromat business.