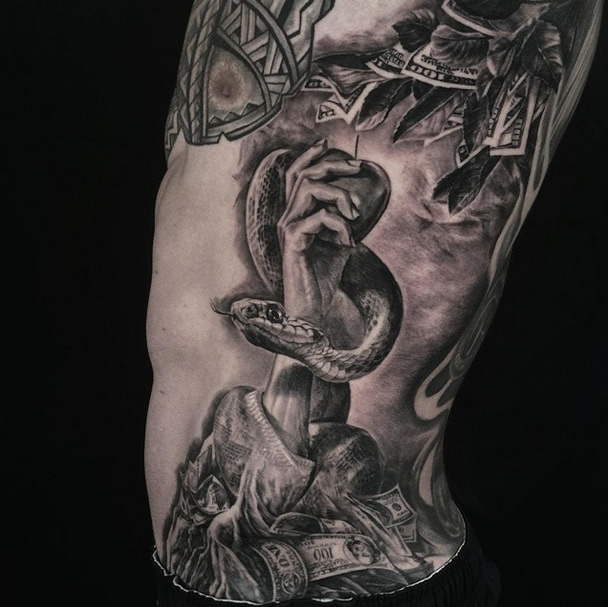 SAN FRANCISCO (KGO) -- San Francisco 49ers quarterback Colin Kaepernick is showing off a new tattoo that the artist calls "money is the root of all evil."
Kaepernick posted a picture of his new ink on
Instagram
.
It shows a pile of money at the root of a tree with a snake wrapped around an outstretched arm.
Kaepernick may think money is evil, but one thing's certain, he's got a lot of it.
He got the new tattoo shortly after signing a $126 million contract with the Niners, becoming one of the highest paid players in the NFL.