The World Cup fields some of the best soccer players in the world. Here's a look at the top 10 players to keep a close eye on in this year's tournament:
10.
Michael Bradley, Midfielder, USA
- US coach Jurgen Klinsmann anticipates Bradley becoming the primary playmaker on the team because of his experience in the Serie A Italian League, which contains some of the best players in the world. With Landon Donovan not being selected to the 23-man roster, there's now even more pressure on Bradley to do well.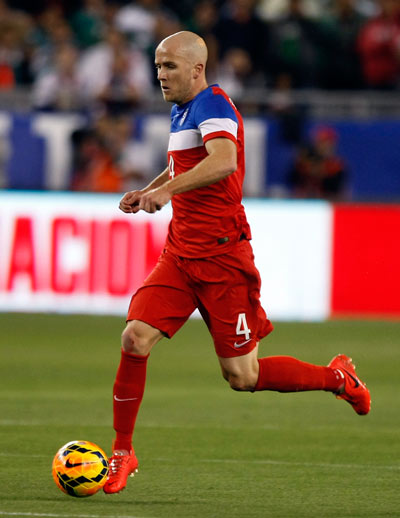 9.
Karim Benzema, Forward, France
- The 2013-14 campaign was a successful one for Karim Benzema at his club team Real Madrid, where he tallied 24 goals in Spain's Primera League. The French forward seems more confident this time around, ending an international goal drought of 1,222 minutes, by scoring in decisive qualifier games.
8.
Steven Gerrard, Midfielder, England
- At age 33, there have been rumors swirling that this upcoming World Cup may also be his last. The English star midfielder and heart of his club team Liverpool FC hopes to finally break the Three Lions' trend of failing miserably in big tournaments.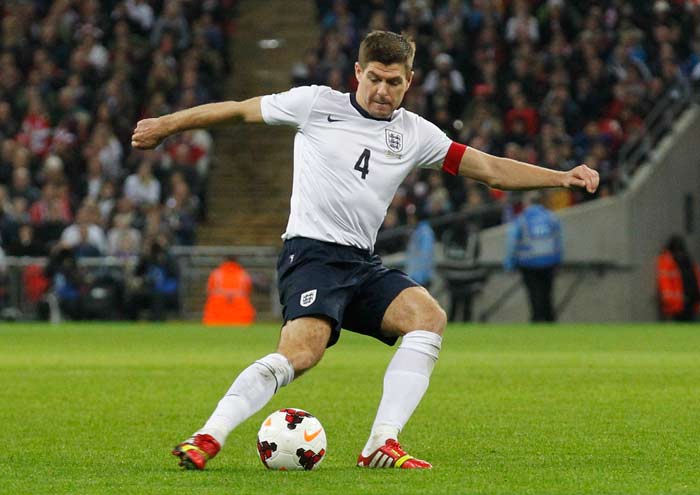 7.
Andrea Pirlo, Midfielder, Italy
- A composer on the field in the way he orchestrates the offense with his precision passing and calm demeanor, Pirlo is a player to watch for in Italy's midfield. Having already won a World Cup in 2006, Pirlo looks to raise the World Cup trophy one last time, as Brazil will be his last stop in international play.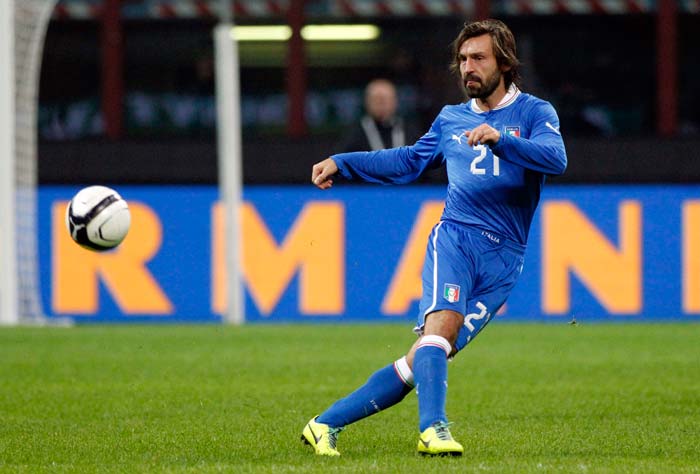 6.
Arjen Robben, Forward, Netherlands
- Known as the Flying Dutchman, Arjen Robben has been an exceptional player for the Netherlands as well as his club team Bayern Munich. The speedy forward knows what it's like to be in big games, making appearances in both the UEFA Champions League Final and World Cup Final.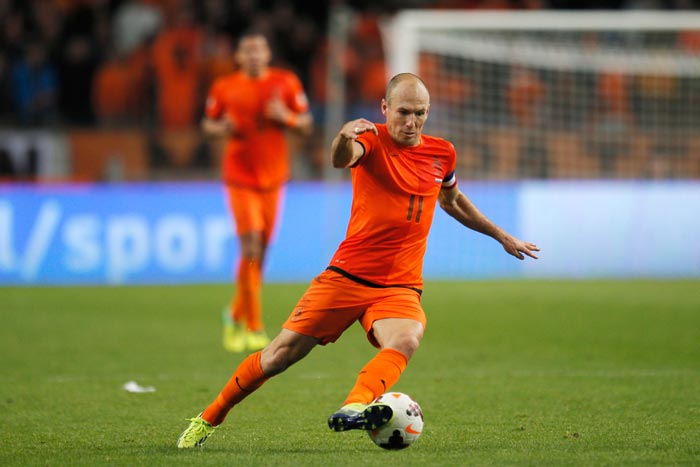 5.
Luis Suarez, Forward, Uruguay
- Coming off a beyond stellar season with his club team Liverpool FC, tying the English Premier League goals record of 31, Luis Suarez is one of the most dangerous players entering this year's World Cup. With momentum on his side, the Uruguayan forward hopes his success continues in a tough group, which includes Italy, Costa Rica and his club team's country, England.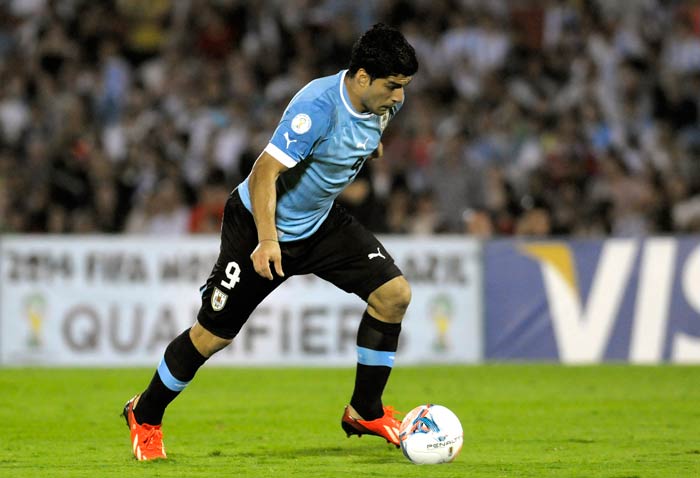 4.
Andres Iniesta, Midfielder, Spain
- Iniesta was Spain's hero in the 2010 World Cup Final, scoring the game-winning goal in the last few minutes of extra time against the Netherlands. In the past decade, he and teammate Xavi Hernandez have been the brains of FC Barcelona and Spain's national team. Everything goes through them in the midfield.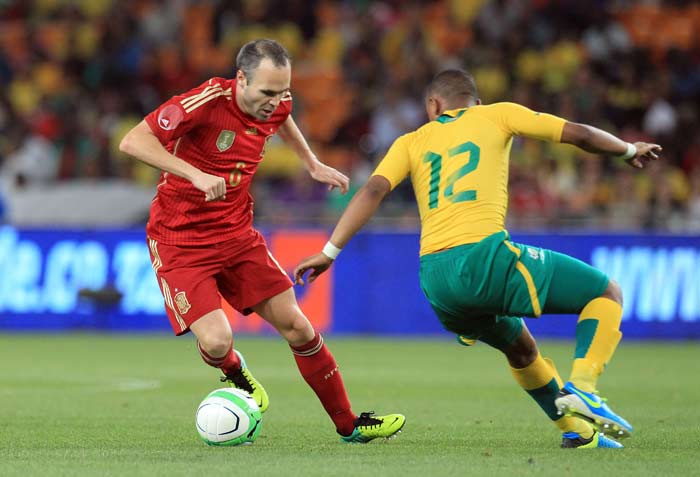 3.
Neymar, Forward, Brazil
- The 22-year-old Brazilian sensation Neymar put on a show at the 2013 Confederations Cup in Brazil. Because of his four goals, Neymar won the Golden Ball award, which goes to the best player of the tournament. Neymar hopes to replicate the same performance again for his home country.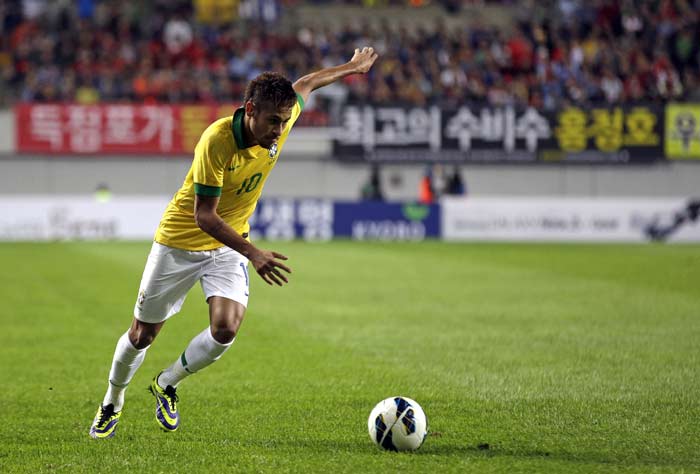 2.
Lionel Messi, Forward, Argentina
- FC Barcelona product Lionel Messi has been compared to fellow Argentine great Diego Maradona in the way he plays. However, the four-time World's Player of the Year winner is missing one significant accolade from his resume: leading his country to a World Cup victory.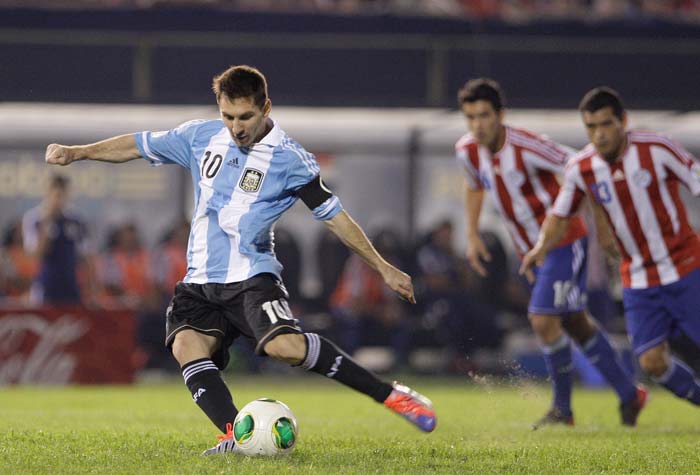 1.
Cristiano Ronaldo, Forward / Left Winger, Portugal
- 2013's World Player of the Year Cristiano Ronaldo is currently the best player in the world, largely due to his 17 goals in this year's UEFA Champions League campaign as well as his hat-trick performance in a World Cup qualifier elimination game over Sweden to earn a spot in the World Cup.