Welcome to Rio de Janeiro, city of sun, sand, soccer and international campers.
While it was highly publicized that tourist rates in the Cidade Maravilhosa (marvelous city) would rise sky-high during the FIFA 2014 World Cup, bold cost-conscious soccer enthusiasts found a way to beat the price gouging and travel on a budget.
Spectators from neighboring cities and countries drove hours and even days to avoid plane fares while others chose to camp on the beach to avoid the cost of hotels.
Prices in the city's hotels are three times more expensive now than during Carnaval, says Ricardo Mimbela - a Brazilian resident of Cuiaba who drove for two days with friends for the tournament.
But to see Brazil win is priceless,he says.
It is no surprise that soccer-crazed South Americans would chose days of discomfort to support their national team - Americans would do it if Mexico or Canada hosted the Super Bowl, but what about for those who live further away?
Truth is, as far as the American dollar goes, supply has been able to keep up with demand and budget traveling is very much a reality for USA supporters.
Beach front hotels in Ipanema or Copacabana are charging as much $650 a night in a room for two with the most expensive being Copabana Palace - which sits across the official Rio de Janeiro FIFA Fan Zone. But, a short 10-minute walk away from the trendy beaches, you can easily find rentals for less than half the price.
The trick is in the research.
Websites like Airbnb.com and Craigslist.org - Locals cash in on the profit by listing their residence on the sites for visitors to rent, are great started hubs for those looking to visit Rio during the FIFA World Cup at low cost.
In the city of Vidigal, for example, full apartments are presently going for $700 a week. Split evenly, thats $140 per person a week.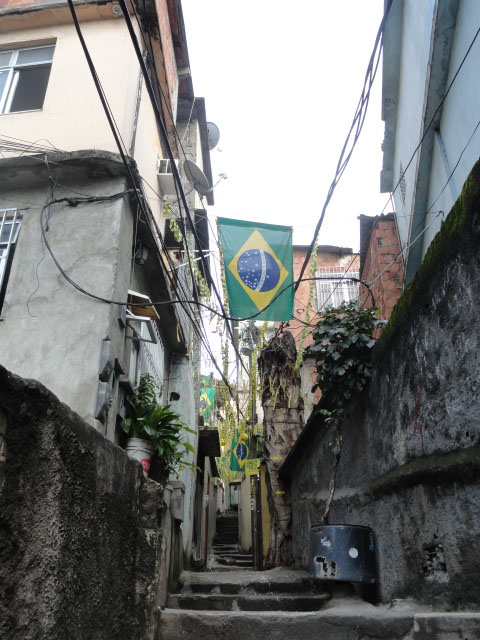 The heavily-guarded town is a short 15-minute walk from Ipanema. It has a local beach and amazing views of the Rio.
Being able to cook your own meals and save on food is an added benefit to this hotel alternative.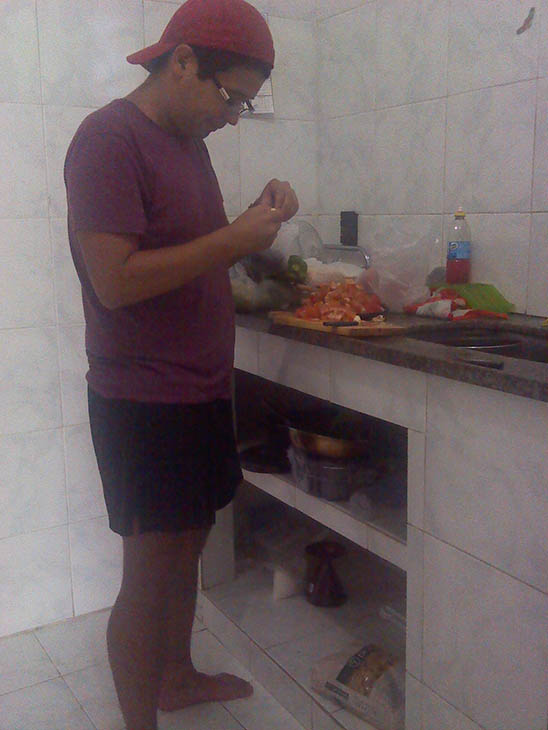 Still, for those with no cooking ability, meals in the city are very affordable.
Like in any major city, the popular spots will charge more for just about everything but if you take the time to walk three blocks away from the Copacabana boardwalk, a plate of beef, rice and beans can go for as little as R$16 (about US$8).
The same meal may also cost less if you're closer to Ipanema Beach.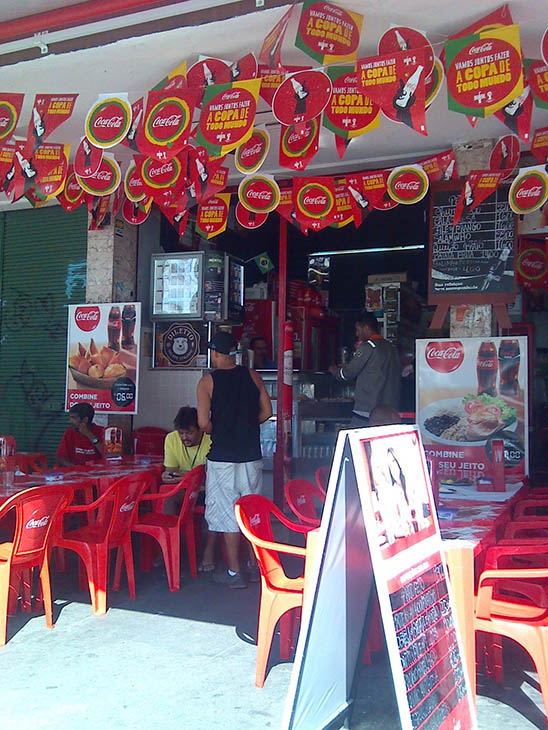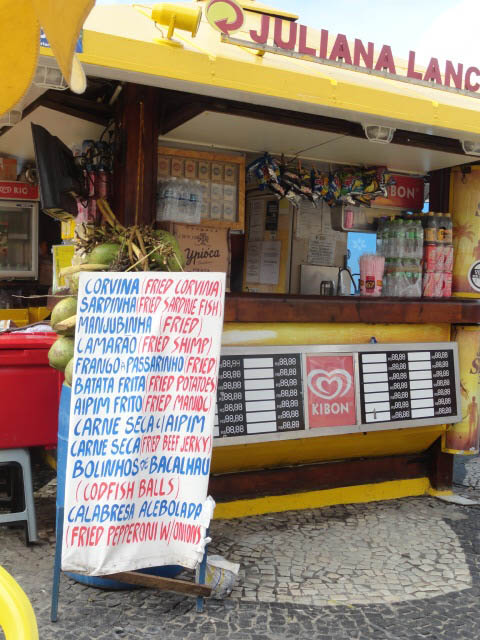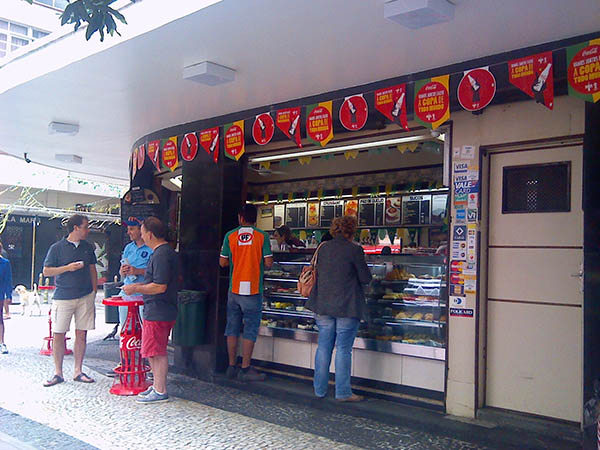 New Yorkers may rave about their mass transit system but Rio de Janeiro is not so far behind.
Buses in the city run 24 hours a day at a cost of R$3 one-way and stop at just about any corner you request.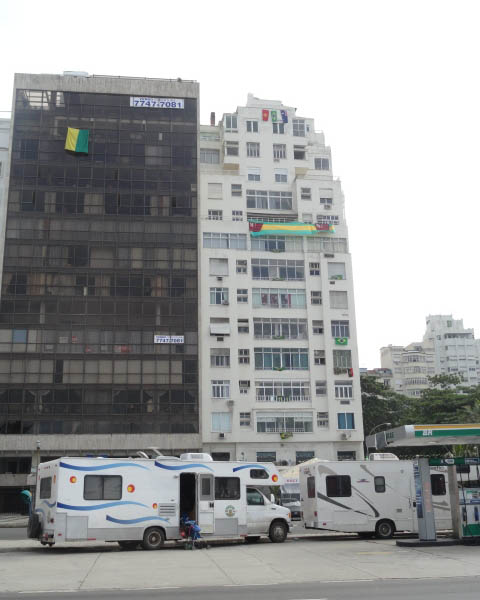 There are bus stops, sure, but putting your arm out is the way to go.
The subway system is also cheap and great for getting around - especially if heading to Rios Stadio do Maracana (Maracana Stadium) - host of the final game of the 2014 FIFA World Cup.
From sunrise to sunset, you can see spectators on the trains rushing to the stadium stands hoping to score last-minute tickets to one of the matches being held in famous Maracana.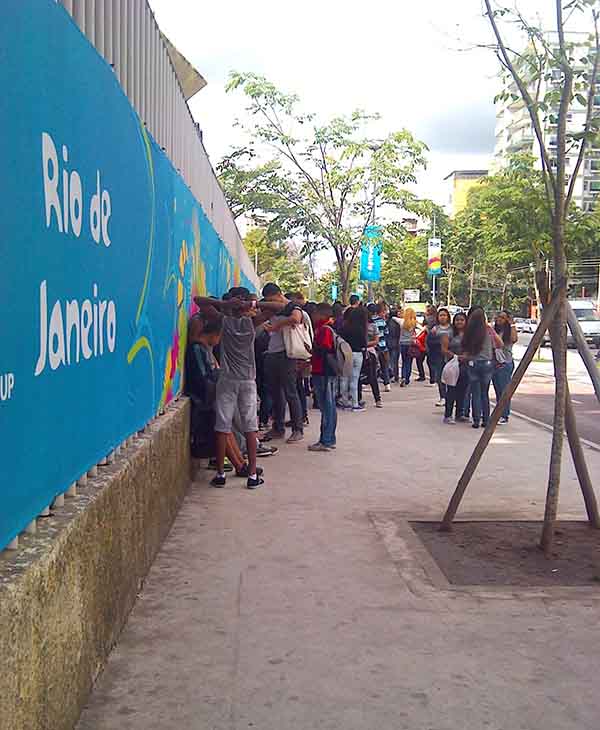 Those lucky enough to get good WiFi log in to the FIFA website daily instead in hopes of the same fortune.
Meanwhile, the early-bird ticket holders hangout at the city center drinking R$10 beer cans and eating at the famed Brazilian Rodizion grills.
The budget traveler who cant afford the US$175 price of a ticket but doesnt want to miss out on the celebration, runs to the local liquor store for a Brahma beer can at R$5 to drink on the sand.