WICHITA, Kan. (KGO) --
A passenger onboard a United Airlines flight from Chicago to Orange County is calling it the "scariest flight of all time" after an emergency evacuation slide deployed inside the cabin.
United Flight 1463 was midair when it happened.
Passenger Taylor Martinez
tweeted a photo
of the slide filling the back of the 737 on Sunday night.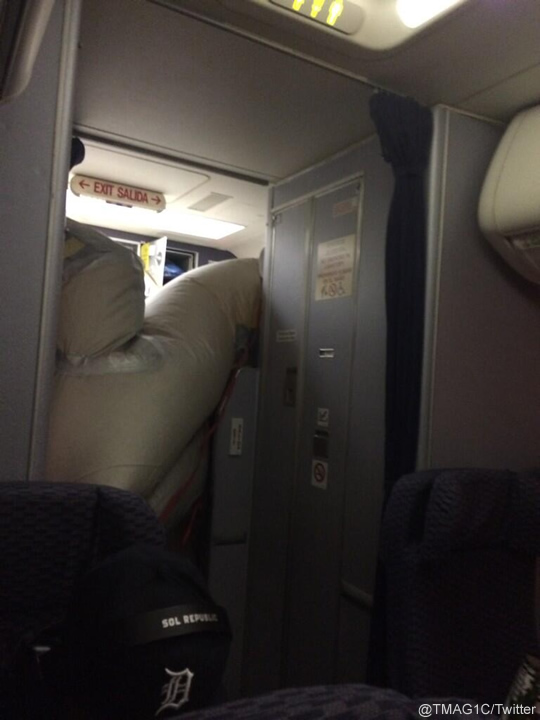 The pilot declared an emergency and diverted the plane to Wichita, Kansas.
It touched down safely and no one was hurt, but the incident did rattle some nerves.
"All of a sudden I heard a popping noise and then looked back and you could see this slide inflated like an airbag in a car," said passenger Barbara Post.
Passenger Steve Lewis added, "The captain came back right away and said we have a problem, and just started nosing it down, and trying to find a place to land."
The plane is now being inspected in Wichita to figure out what caused the slide to inflate.