SAN FRANCISCO (KGO) -- The
Golden State Warriors'
proposed San Francisco arena already has a name and a big money sponsor, even though the venue
isn't set to open until 2019
and despite
litigation aimed at preventing the move
.
The Glide Memorial Choir kicked off the carefully orchestrated naming rights event on Thursday. It was such a big deal that NBA MVP Steph Curry attended.
"With the new sports and entertainment center, we will be chasing NBA titles for the next 50 years as well," said Warriors CEO Joe Lacob.
Chase Center will be the name of the arena the Warriors plan to open in San Francisco's Mission Bay neighborhood. The terms were not disclosed, but the deal with JP Morgan Chase will help the team owners pay for the $1 billion privately financed facility.
When asked how they decided to go with Chase rather than a local company, Lacob said, "They are a global financial player, a global financial player, and already had experience with these arena naming rights deals before, as you know, Madison Square Garden."
But the arena is not a done deal.
"Any announcement about naming rights for an arena in Mission Bay is premature," said
Mission Bay Alliance
spokesperson Alex Doniach.
She speaks for the group that has filed lawsuits arguing the project doesn't comply with environmental laws and will cause traffic nightmares. But the legal action seemed to be a non-issue here.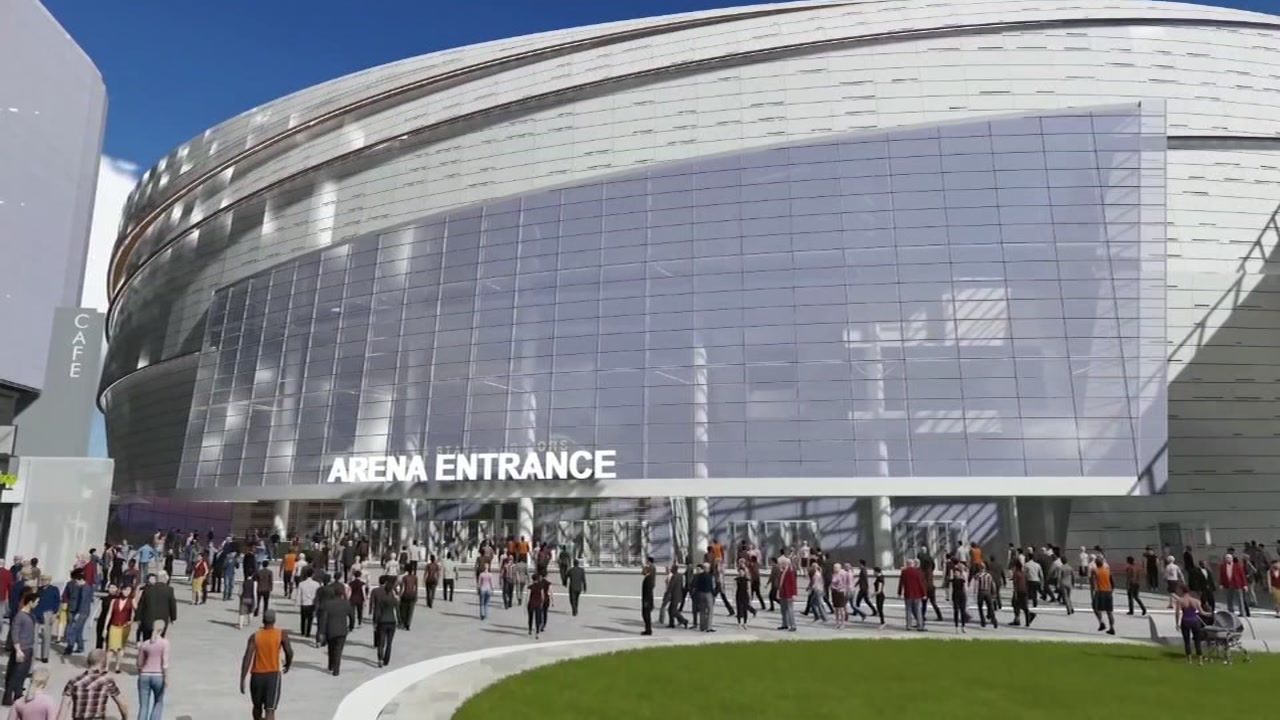 "We're confident that this is such an asset to San Francisco that it'll get built in time in 2019," said Kristin Lemkau with JP Morgan Chase.
And to win in the court of public opinion, Thursday's event included a performance by the lead singer from Lady Antebellum to show that the arena expects to host 200 family friendly events.
And Steph Curry played to one of his biggest strengths.
"If Riley was here and saw Disney on Ice, we'd have tickets," he said.
Not so fast. There's a hearing Friday on one of the legal challenges.
Click here for full coverage on the Warriors.