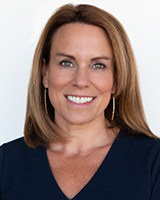 I came to the Bay Area to cover the local sports teams and athletes when Steve Mariucci roamed the 49ers sidelines, Barry Bonds was making Major League history and the A's Big Three dominated the American League. What a ride! I've covered multiple Super Bowls, World Series, NBA Championships and NHL playoff runs on a local and national level. I look forward to much more as a member of the ABC7 Sports team.

It's a rush to capture the emotions and moments that come with the culmination of a season or after a game, even on a regular day of training. It's also a privilege that I don't take for granted. These athletes and coaches are allowing me to chronicle their lifelong passions. My working rule is to find and tell sports stories that inspire, educate or entertain in an honest and respectful manner. Enjoying the moment and having fun is also required.

I'm a native of Chico where the hot summers kept me in the pool every day. It became a habit that stuck year-round. I swam for UCLA while earning a bachelor's degree and then headed to the Midwest to earn a master's degree from the Medill School of Journalism at Northwestern.

My favorite athletes growing up were Mary T. Meagher, Steffi Graf, Jackie Joyner-Kersee, Jackie Robinson and whoever competed in the World Cup Super G and downhill. I enjoy any activity that gets me outdoors, but my favorites are a day at the beach or a day skiing with my husband and our three teenage boys.

I have worked with many talented people in my career that gave me guidance. It is important to me to give back, to those who are interested in a similar career path and to those in our communities who need a boost. I support and/or volunteer for FitKids, United Way Bay Area, Art in Action and Best Buddies.

I'd like to hear about the outstanding athletes, coaches and teams in your hometown. Please feel free to reach out to me on Twitter or Facebook.
---