A Day On BART: What riding the Antioch-Daly City line is really like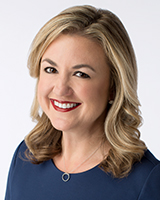 By
Amy Hollyfield

Tuesday, February 12, 2019
SAN FRANCISCO (KGO) -- BART is our biggest, most widespread, and most taken mass transit system in the Bay Area. For hundreds of thousands of Bay Area residents it's the cheapest, fastest and most reliable form of mass transportation.
COMMUTE CHALLENGE: This might be the fastest way around the Bay
But a new report shows that rider satisfaction is at one of its lowest levels.
ABC7 News wants to get a better idea of what riding on BART is really like for commuters.
We sent several ABC7 staffers to ride every line in the system from sunrise to sundown on Tuesday, documenting what they saw and talking to other riders about their experiences, concerns and possible solutions for building a better mass transit system.
Here's a look at ABC7 News Reporter Amy Hollyfield's journey on the Antioch-Daly City line, which happened between 4 a.m. and 12 p.m.:
Take a look at more stories and videos about BART.
Take a look at all of ABC7's Building a Better Bay Area stories and videos.