Researchers use nanotechnology hoping to find cures for diseases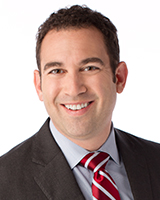 By
Jonathan Bloom

BERKELEY, Calif. (KGO) -- Ten years ago, the Lawrence Berkeley National Lab cut the ribbon on a cutting edge facility that's working on solving the world's biggest problems using nanotechnology.
Scientists in the lab are working on making big changes in the world like, finding cures for cancer, Alzheimer's, energy, and sustainability.
Congressman Mike Honda wrote the Nanotechnology Bill in 2003, funding research like what happens at the Molecular Foundry. "You take the properties you thought a material could have and now by going nano, by just making the size different, you can change them," M.I.T Materials Science Professor Jeffrey Grossman said. These materials in particular would be used to build better solar cells.
The Molecular Foundry gives scientists access to tools like a giant electron microscope, which is something they simply wouldn't be able to have in their own labs.
A team of biologists, chemists, and physicists all work together on a common set of problems. A couple of examples would be to make filters that would remove salt from water, and new markers to track cancer cells built with the foundry's specialized robots.
Even technology companies are going there to build the processors and batteries of tomorrow.