Our recent rain hasn't done much to help drought conditions. It remains to be seen what this storm will do.
RELATED: NOAA forecasting mild-winter for the Bay area
April was our last significant rainfall, and, according to our drought map, much of the Northern Part of the state still wasn't in a drought - thanks to rain in 2017.
RELATED: Bay Area enters minor drought stage, may get worse
As of Thursday's rainfall, much of the state is light orange, which is considered moderate drought conditions.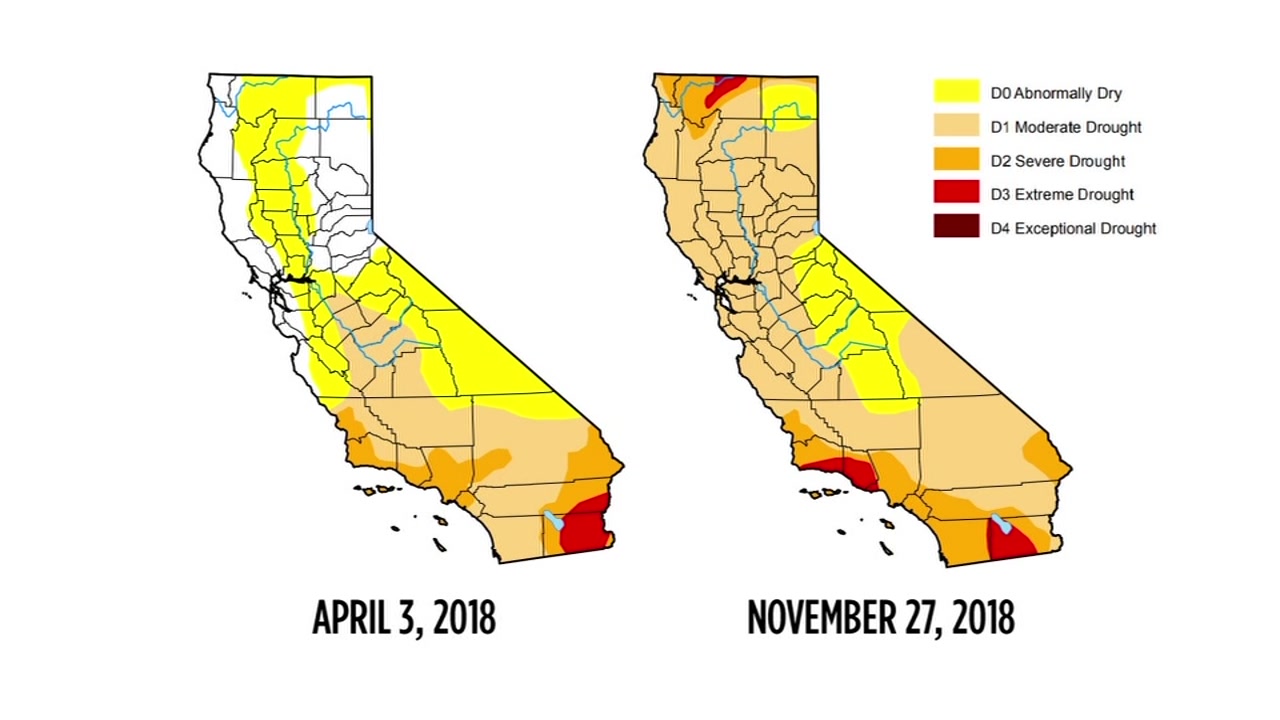 For more information on the drought, you can check out the
U.S. Drought Monitor website
.
For the latest on the current weather conditions go here.