Fishermen ready for opening of Bay Area commercial crab season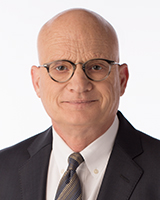 By
Wayne Freedman

SAN FRANCISCO (KGO) -- There are finally crab boats loaded and ready to go in San Francisco's Fisherman's Wharf for the opening of the commercial season on Saturday after a month-long delay because of a neurotoxin in the crab.
RELATED: Fishermen, buyers concerned about quality of spring crab
The danger appears to have passed.
Larry Collins from the Crab Boat Owners Association, a group of businessmen who make their livings on waves whose lives have been on the bubble since California closed the crab season, blame El Nino and a warm water algae producing a toxin that got in the crabs.
RELATED: Crab fishermen prepare for long overdue season to start
Even on Friday, researchers like Dr. William Cochlan do not know all the contributing factors nor do they have the funding to find out.
For now, it's a matter of sampling the crab, testing it, and establishing a price.
A lot of fishermen still wonder why, with standards changing from state to state, that didn't happen months ago.