LOS ANGELES (KGO) -- Pop star Meghan Trainor is taking a stand against photoshopping. The 22-year-old is famous for songs about body image and acceptance. But when she found out producers made her look slimmer in her new music video, she pulled it.
She demanded the video not be released until it's fixed and took to Snapchat to talk to her fans about why this is so upsetting.
"I took down the 'Me Too' video because they photoshopped the crap out of me and I'm so sick of it and I'm over it so I took it down until they fix it," she said.
Since then, a
new version of the video
has been posted.
This isn't the first photoshopping controversy Trainor has faced. Last month she got backlash for a Seventeen Magazine cover. Many fans felt it had been digitally enhanced, even though in the article Trainor said she's done shying away from her curves.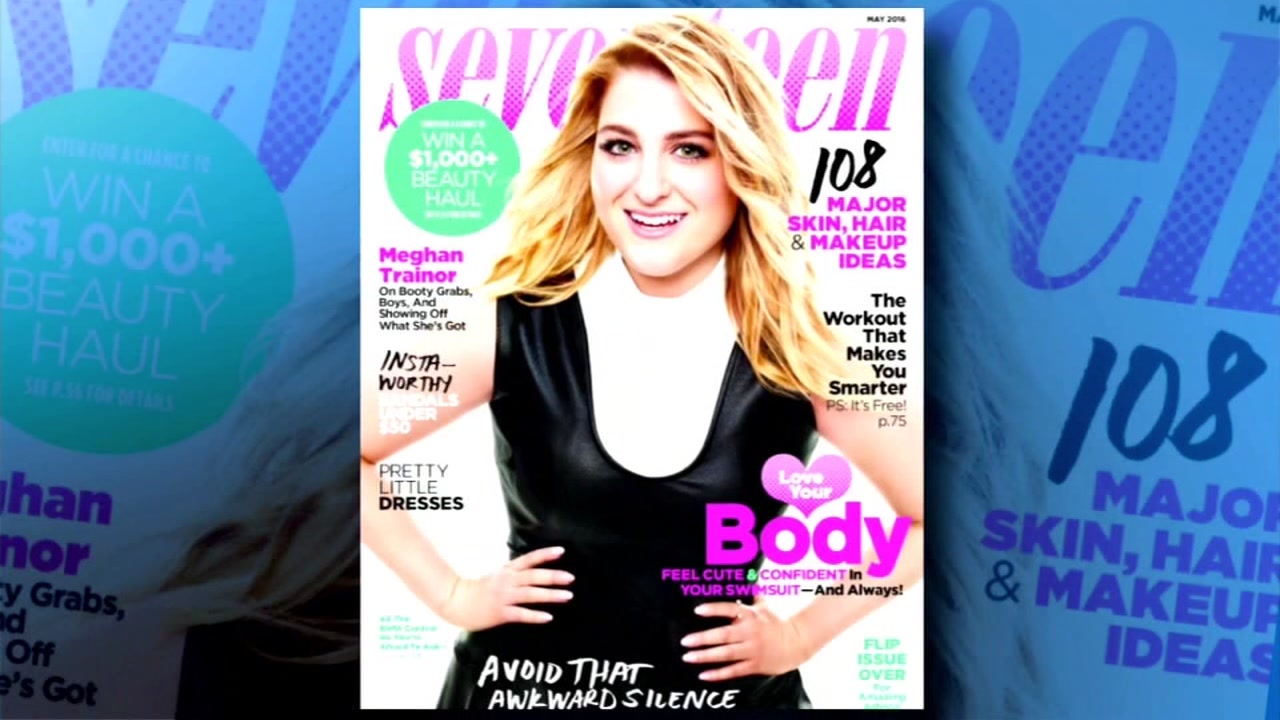 Click here for more controversial Photoshopping stories.