NEW YORK --
It's the week of "The Bachelorette" that you love to hate, "The Men Tell All!" It delays us from seeing the finale for a whole week, yet we get to see more drama from the men we forgot we missed. Chris Harrison kicked off the show by saying that they almost beefed up security for "The Men Tell All." Really? After reviewing some of TMTA's most memorable moments, they paraded out the men from this season.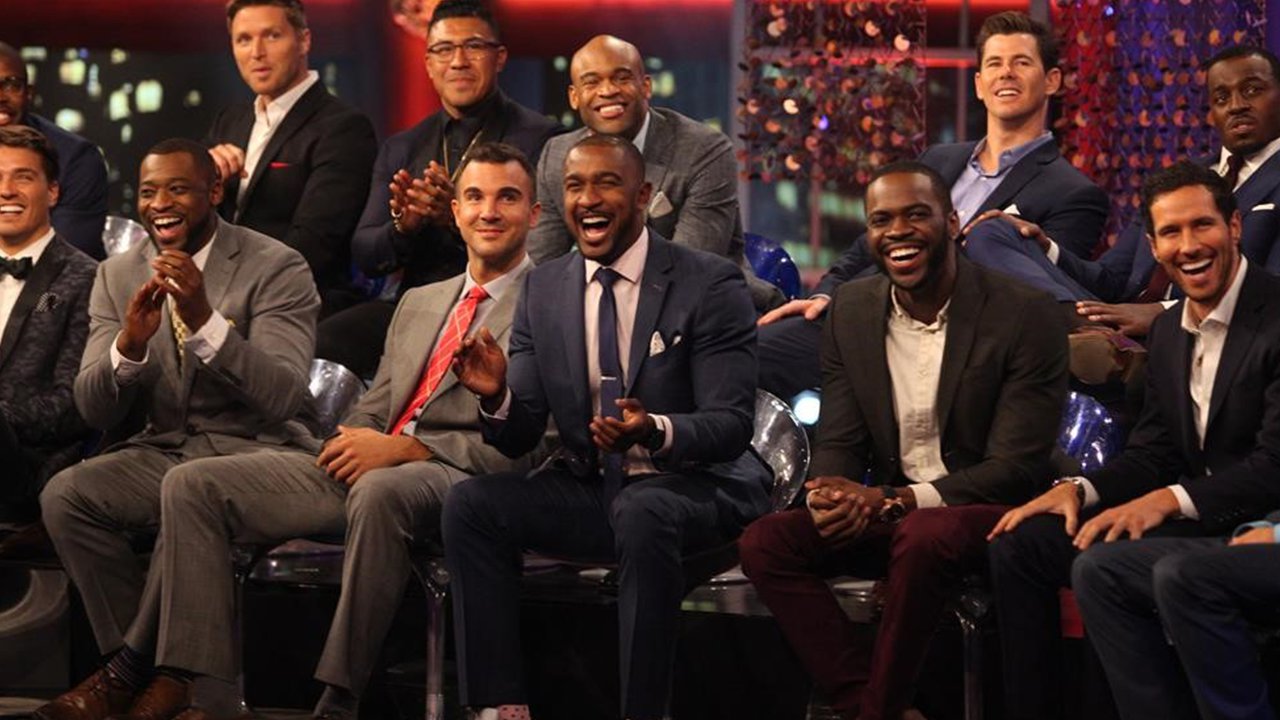 Chris Harrison asked "Whaboom" if he was really there for the right reasons. He said that he was (of course). Blake who got into a verbal fight with Whaboom as they were both eliminated by Rachel, jumped in and said that it was just ridiculous and he was there for the right reasons, not to draw attention to himself.
Then, DeMario said that the girl from the basketball date was not his girlfriend. He then tried to claim she was a "side chick." What on earth? That's not very respectful. Chris Harrison said he's just trying to distance himself and Chris said he has DeMario on tape admitting to everything. The guys got distracted again by Whaboom flying off the handle when people told him not to call Iggy "a joke." He was just trying to stick up for Josiah. It got a bit chaotic and then they went to a commercial break.
Next up, the Kenny vs. Lee drama. Kenny said he was just sick of living with Lee in the house, and he "checked the dude." After the panel started talking about racism, Kenny jumped in and said that he never felt that Lee was racist, he just "didn't belong." Kenny added that Lee was, "out of his league."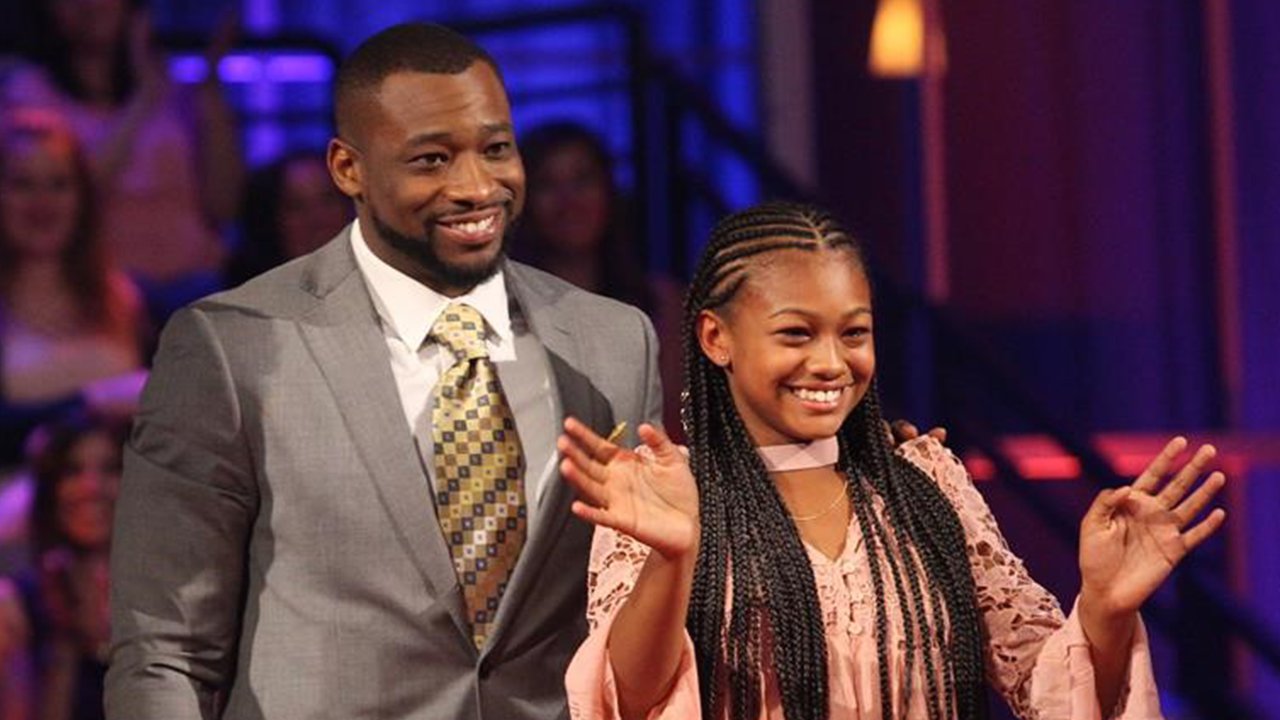 Just like that, Chris Harrison called Kenny down into the hot seat first. Time to dig in deeper! He said that he doesn't carry a grudge, but he doesn't think that he and Lee will ever "kick it." Chris Harrison talked with Kenny about how hard it was to be away from his daughter and how doing TMTA kept him away from her again, so with that, Chris called Mackenzie to come out and see her dad! He was really excited to see her. They both had tears and Kenny held a rose as Mackenzie said, "I proud of you! What, you were like number 8?" HA! So funny. Chris Harrison announced that they were giving Kenny and Mackenzie a trip to Disneyland for Kenny's birthday! Cute!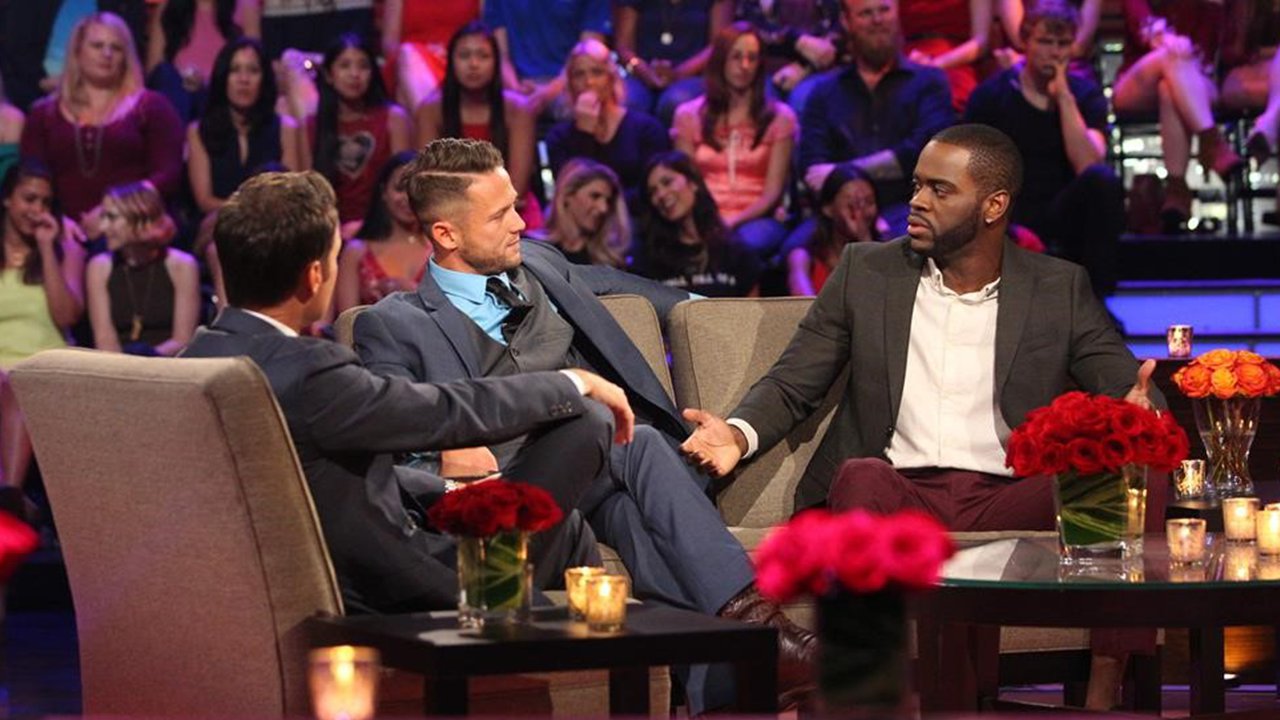 It was time for the other side of the story, Lee took the hot seat. Lee said when he's uncomfortable he makes jokes and they don't come off right. Dean called him out for basically promoting his actions on Instagram as the season was airing, saying he must not have thought the way he acted was wrong. Chris Harrison showed some of his tweets about women and African-Americans, and it was not pretty. Yikes. Lee said, "I feel like I have a lot to learn in that area." Josiah asked if he could come up and talk to Lee. So he asked, "Why would you come on a show where the Bachelorette is an African-American woman?" Lee said, "I don't like racism at all." Iggy asked him what his intention was with the tweet about the NAACP being compared to the KKK. Lee didn't really have a chance to answer before they went to commercial again.
After the break, Lee apologized. Anthony told Lee that he had "invisible racism in your mind" that he hadn't yet acknowledged. The crowd applauded and Lee said that there were a lot of things he has learned a lot since his time in the house, and said that he did things wrong. Then Chris Harrison tried to get him to admit that he was a racist back when he made those comments and said "that's a hard thing to do." But he couldn't seem to call himself a racist, he just said he was sorry for saying things when he was not educated and ignorant on those topics. Lee then flat out said, "That tweet was racist and I denounce it." The guys then all accepted his apology and Kenny even offered to help Lee become a better person.
Then probably the man you've been waiting for...Dean. Don't we all want to know how Rachel could tell him that she was "falling in love" with him? He wants to know too. Of his family, he said he's proud of his dad and siblings for allowing him to work through some issues on national TV and that it's a process. Side note: Dean revealed he'll be in "Paradise" this summer!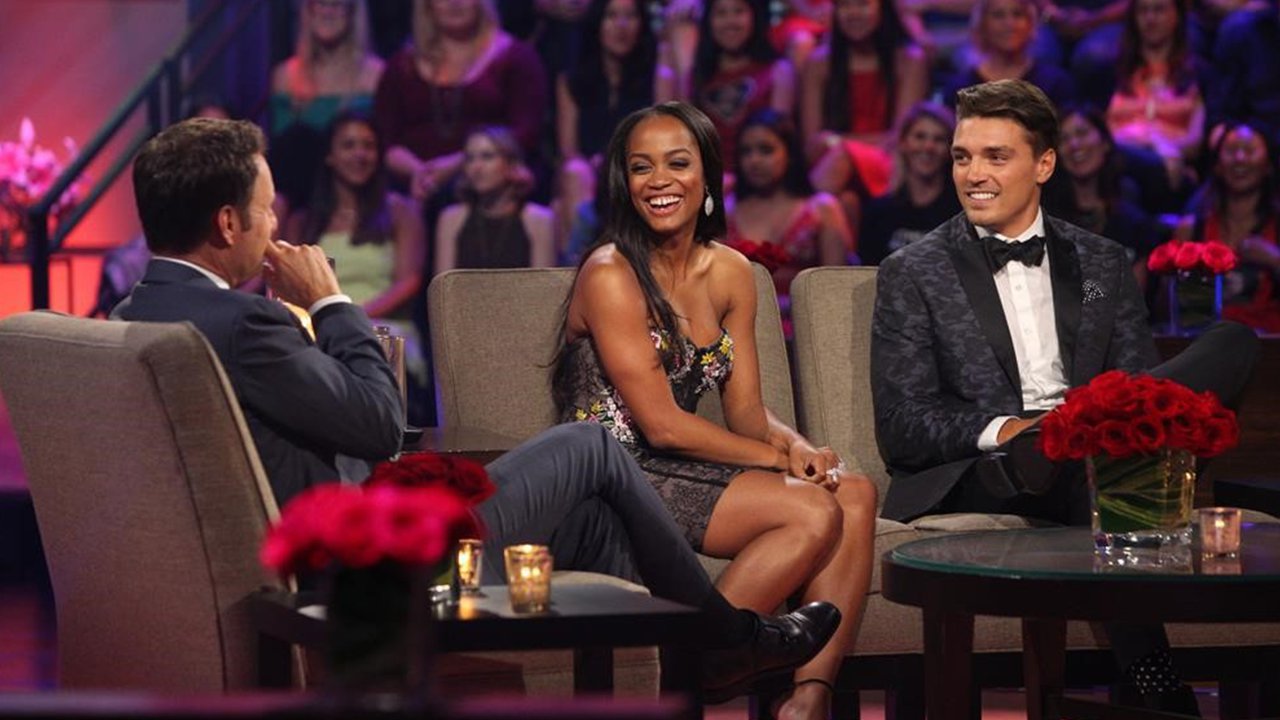 Rachel was out next. After a warm welcome from the guys, Dean came back on the stage and asked her why she said "I'm falling in love with you" to him. Rachel said that she meant it and she was sorry. She said that she never says anything if it isn't real. Dean just said that he couldn't understand why she wouldn't want to be with him then. I think he just left knowing that he would never really know the reason why.
Rachel then spoke about how she wasn't happy with the DeMario situation, but then the conversation quickly switched to race. She said that it wasn't really an issue for her during the season although it was enlightening for her to see what went on in the house. She told Kenny that she was disappointed in the way he reacted to Lee. She wanted him to focus on her. Then, Rachel really gave her 2-cents to Lee. He said that he understands and Chris Harrison said that he really thinks they (the group of men) got through to Lee.
Fred called out Rachel for not giving him a fair chance. He said he saw her as the same girl he grew up with, but she didn't obviously share his feelings and then he spun it to it makes him happy to see her happy. That was crazy! Kenny told her if it doesn't work out he hopes she gives him a call. There's always one! After some bloopers, we got a look at the three-hour finale. There's a lot of tears when it comes to Peter, and all we saw of the final day was a man's shoe coming out of the car. Who is it?