US recruits tech leaders to disrupt terrorist groups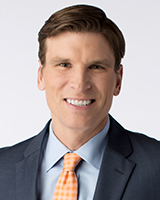 By
Matt Keller

SACRAMENTO, Calif. (KGO) -- White House officials will meet with top tech leaders in Silicon Valley today to discuss ways to crack down on terrorist activity online.
Representatives from Facebook and other tech companies will be at the meeting today, but there is no word if CEO's like Mark Zuckerberg will attend. Some big names from Washington will be there, including the attorney general, FBI director, director of national intelligence, President Obama's chief of staff and his top counterterrorism advisor. They will discuss ways technology is used to radicalize people online and spur them to violence.
WATCH VIDEO: Feds say terrorism related arrests made in Sacramento, Houston
Tech industry leaders say they want to be good citizens, but don't want to undercut free speech or be viewed as government agents. After last month's terrorist attack in San Bernardino, Facebook found messages from one of the shooters around the time of the incident pledging allegiance to the Islamic state's leader.
U.S. policy makers are dealing with the issues of how to balance counterterrorism against privacy concerns and civil liberties.
The meeting will take place Friday in San Jose.