Silicon Valley Power looks to diversify energy sources to meet demand during heat wave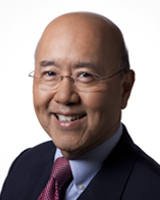 By
David Louie

Saturday, September 2, 2017
SAN JOSE, Calif. (KGO) -- It will be a challenging day for the state's electrical grid and for electric utility companies with demand expected to test resources to keep the power on for residential and business customers.
DANGEROUS HEAT: ABC7 News forecast for Friday afternoon
The City of Santa Clara is especially mindful of the importance of reliable power since it has about 40 servers farms and data centers within its boundaries, serviced by its own municipal utility, Silicon Valley Power, which has been operating since 1896. That's believed to have the biggest concentration of data centers in the region. A new, massive data center is under construction and nearing completion on De La Cruz Blvd.
John Roukema, Director of the City of Santa Clara Silicon Valley Power, says a diversified portfolio of electric generation sources will help it weather high demand today, including wind, solar, geothermal and hydroelectric. Those sources are located across the state and even in Washington State.
RELATED: PG&E warns of potential outages during Bay Area heat wave
Silicon Valley Power has 48,000 residential and 5,000 business/commercial customers. Some of those business customers have back-up generators, and they are also generating their own solar power.
Data centers are critical to today's cloud computing, artificial intelligence and information systems needs.
Watch the full report live on ABC7 News at 4 p.m. and 6 p.m. and be sure the follow David Louie on twitter for the latest updates.