Southbound Highway 101 in Healdsburg reopens after double shooting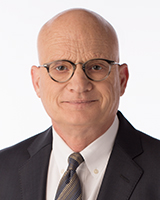 By
Wayne Freedman

HEALDSBURG, Calif. (KGO) -- The California Highway Patrol, Healdsburg police, and the Sonoma County Sheriff's Office have reopened southbound U.S. Highway 101 near Healdsburg, after a double shooting.
Now California Highway Patrol is looking for the suspects in a wine country drive-by shooting that shut down Highway 101 for hours.
The incident was reported at 12:12 p.m., CHP officials said.
RELATED: Track traffic hotspots here with real-time maps
Sheriff's Sgt. Spencer Crum said two shooting victims were found in a car on the side of the highway just north of Westside Road.
Both were hurt, one of the victims is in critical condition.
Police tell ABC7 News that they are looking for another car that was involved in the shooting but don't have a description of the make or model.
The CHP says it's trying to determine a motive and at this time, can't say whether this was targeted or random.
The Associated Press contributed to this post.