San Jose police investigating fatal hit-and-run crash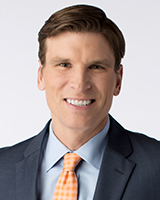 By
Matt Keller

SAN JOSE (KGO) -- There is new information about the people involved in a fatal hit-and-run in East San Jose early this morning. Police are also still looking for another hit-and-run driver.
It was a chaotic scene just after midnight on South Jackson Avenue under the I-680 overpass in East San Jose. A pedestrian was hit by two vehicles. Both drivers took off. Initially police had people at the scene, but weren't yet sure who was involved.
"That's still trying to be sorted out. There were some people who stayed at the scene. We're trying to figure out who was involved and who was just witnesses. That's still ongoing at this point," said San Jose Police Sgt. Justin Moro.
One of the alleged hit-and-run drivers, 21-year-old Ricardo Contreras, eventually pulled over and was arrested by police. The other driver got away and is still on the loose.
The pedestrian, identified as 22-year-old Alexandra Lozano of East Palo Alto was killed. Police say she may have been intoxicated. Neighbors say this area is really dark at night and crossing South Jackson Avenue is very dangerous. However, they don't understand why someone would take off from the scene.
"It's bad. That's not right. I think people are supposed to stop and wait for the cops," said Miguel Contreras, neighbor.
Our media partner, the Mercury News, reports this is the 19th traffic fatality of the year in San Jose.