SANTA CRUZ, Calif. (KGO) -- The winningest surfer of all time says he's created the best man-made wave, ever. Kelly Slater released video of his wave pool project Friday and it's all the buzz among surfers in Santa Cruz.
The location is a secret. Surf legend Kelly Slater will only reveal that it's 110-miles inland.
"This is the best man-made wave ever made, for sure," Slater said. "No doubt about it."
There are other wave pools in the world, but Santa Cruz surfers say none is as realistic and hard core as Slater's.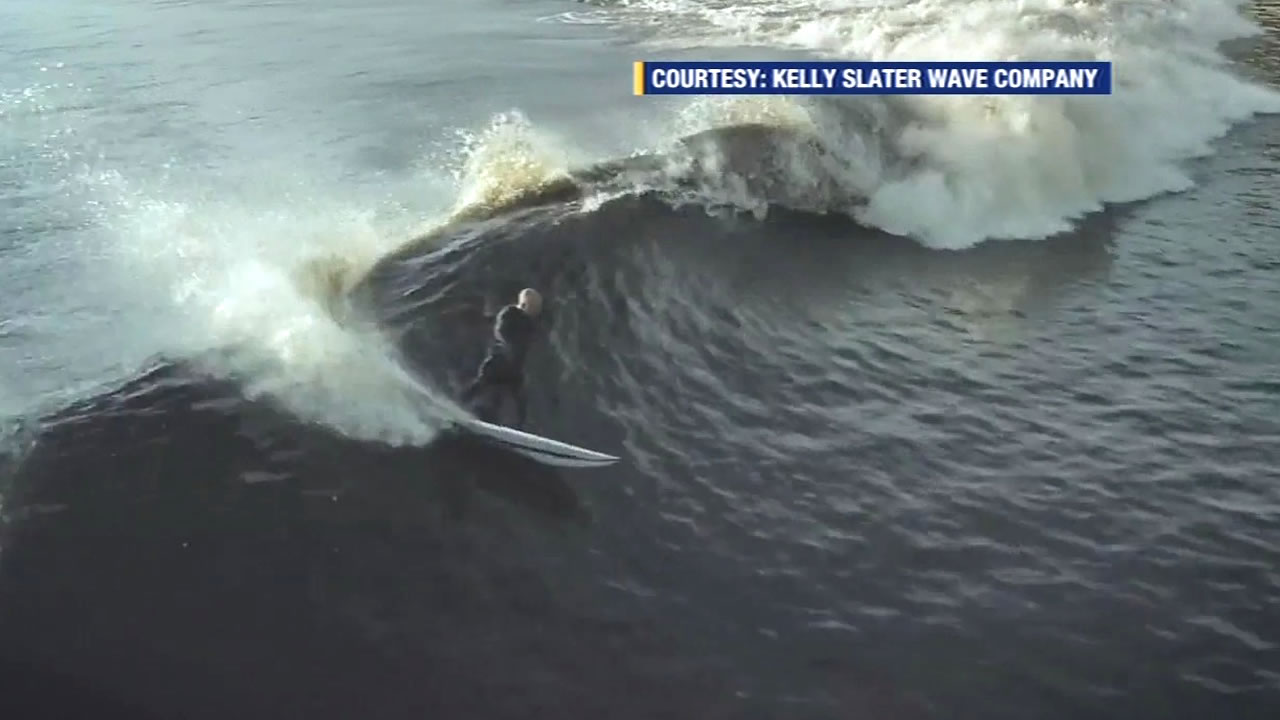 Santa Cruz surfer Stephen Leitzell said, "It's Kelly Slater. He's the king... king of surfing. Greatest surfer that ever lived."
Leitzell and fellow surfer Zachary Shull say this man-made wave will allow a whole new group of people to try surfing and give current surfers a great way to practice.
"Out here, it's really hard to get better and the learning curve is really steep because there are so many kinds of variables out there, whether it's the wind or the waves aren't super good," Shull said.
"Whereas, if you have a wave pool making waves for you, you can get so much repetition and allow you to accelerate in your surfing really well," Leitzell said.
Surfers agree it's cool and they would totally try it. But, some say there's a downside to having the prefect wave served to you on a silver platter.
"Monetizing surfing and 'pay for a wave' it's just kind of a rough existential process. I enjoy the chase and the find and the work you do for it," said Danny Ritz, a surfer.
It begs the question, is surfing a lifestyle or a sport?
"As competition surfing has progressed and the commodification of equipment, and supplies, and clothing, and retail stories and everything, people have been trying to make money at it and turn it into a sport, something that can be judged and you can train for," said Seth Nowlin, a surfer.
Positive or negative, it's a game-changer.
To see the full video from Kelly Slater Wave Company click here.