MILL VALLEY, Calif. (KGO) -- The North Bay saw all kinds of weather ranging rain to sunshine, rainbows and king tides as high as 7 feet reported in some areas.
The king tides caused some flooding in parts of Mill Valley."But I think what we have to do is get used to this happening more often," one man said.
At Cascade Falls along Mount Tam, there was more water than we've seen in a long, plus sun, rain and mist. "I like to come here after the rain and see the water coming down the waterfall and it's a very spiritual place," Mill Valley resident Wendy Crowe said.
With chilly temperatures, plants could possibly freeze. "You want to protect your citrus, cacti, succulents, sub-tropicals," Green Jeans Garden Supply employee Kevin Sadlier said.
Sadlier reassured customers saying, in most cases, the water and wet soil will serve to insulate plants from damage.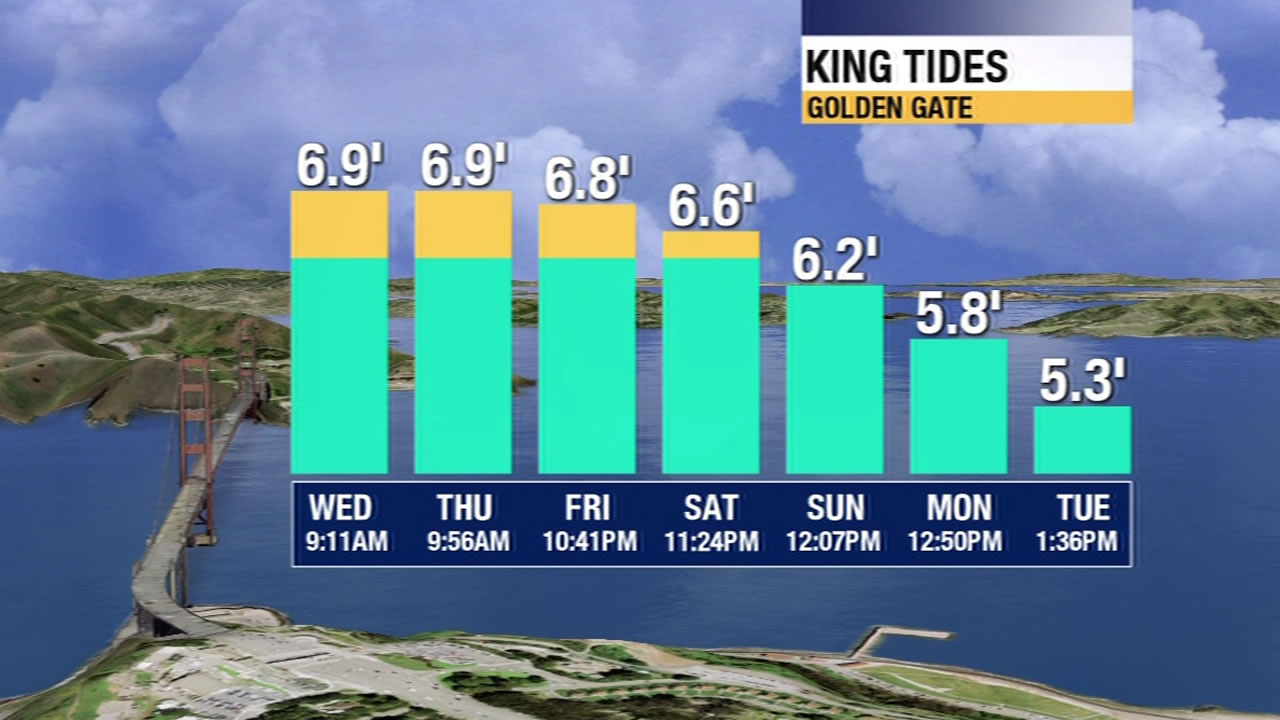 Click here to watch the latest local AccuWeather forecastIf you see news where you live, tag your photos and videos on Twitter, Instagram, or Facebook with #abc7now.