SAN FRANCISCO (KGO) -- A fix is in the works at San Francisco's Salesforce Transit Center, but commuters are going to have to deal with another day of traffic around the Salesforce Transit Center.
The brand new, $2 billion transit center cracked in a couple places.
RELATED: San Francisco's Salesforce Transit Center shoring system could be installed this weekend
"I just wanted to reassure people that we're right behind them on this. We want them to hopefully fix this soon so we can get back up there and enjoy the park and enjoy the whole thing," said Fremont Street resident Adrian Caratowsa.
Authorities released a picture of the crack in the second beam. They say they have not found any other cracks.
RELATED: How to get around during Salesforce Transit Center's temporary closure in San Francisco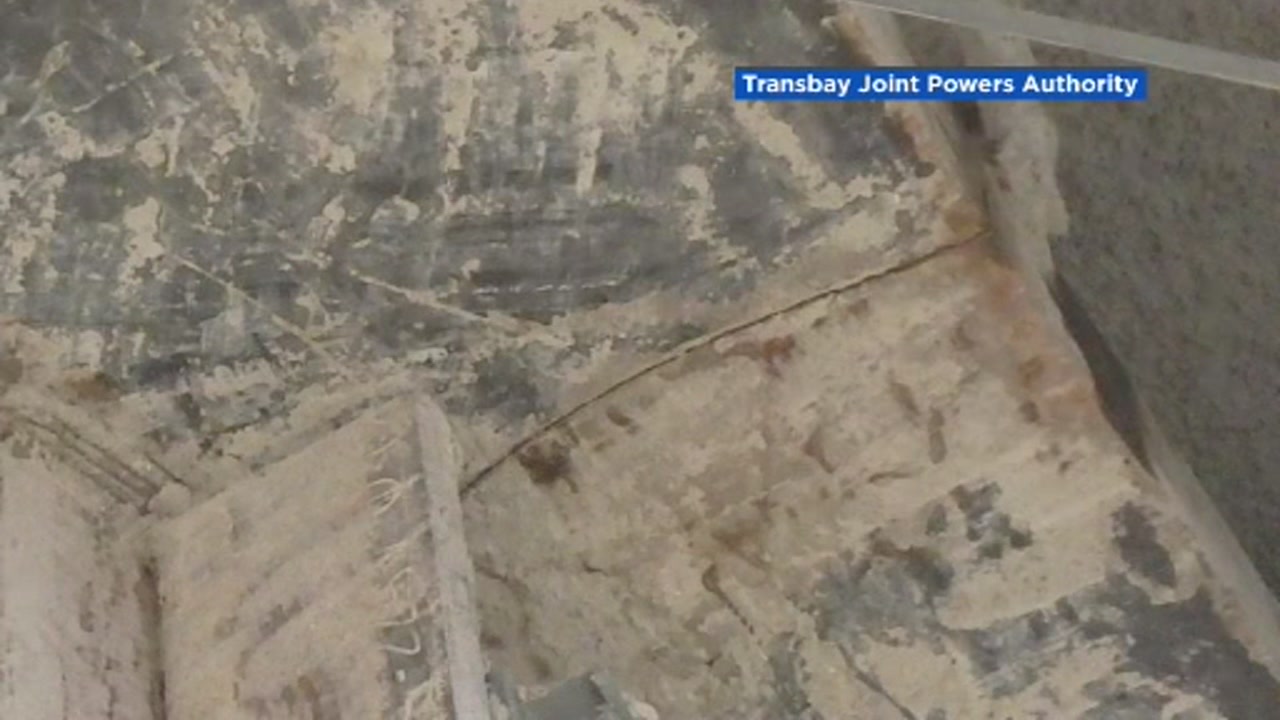 Hopefully, the typical Friday light traffic will help the situation on city streets Friday, but again, the warning is still out there. Fremont Street is closed -- avoid the area.
RELATED STORIES & VIDEOS: