FAIRFIELD, Calif. (KGO) -- The mother accused of abusing her 10 children as they lived in squalor in Fairfield is keeping quiet on Tuesday. She and her husband have both been charged after a six week investigation. Meantime, their neighbors are expressing shock over the discovery.
Two people knocked on Ina Rogers' door Tuesday morning in Fairfield and identified themselves as being from the public defender's office. Rogers did not want to open the door, but they coaxed her into doing it quickly and letting them slip in with her out of view of the TV cameras. On Monday, she publicly declared her innocence.
VIDEO: Inside Fairfield home where police say kids lived in 'squalor'
Rogers' neighbor across the street told ABC7 News he is surprised to hear about the accusations against the couple. Larry Magnaye says he had no idea 10 kids lived across the street -- he says he never saw them.
Rogers faces child endangerment charges. Her husband, Jonathan Allen, faces several charges of abuse against their 10 children -- ages 4 months to 12-years-old. Police and prosecutors say they were horrified by the statements from some of the kids.
VIDEO: Police: 10 Fairfield kids found living in squalor, parents arrested
The children have been removed from the home and placed with relatives. Rogers is out on bail while Allen remains in jail. Prosecutors are considering more charges.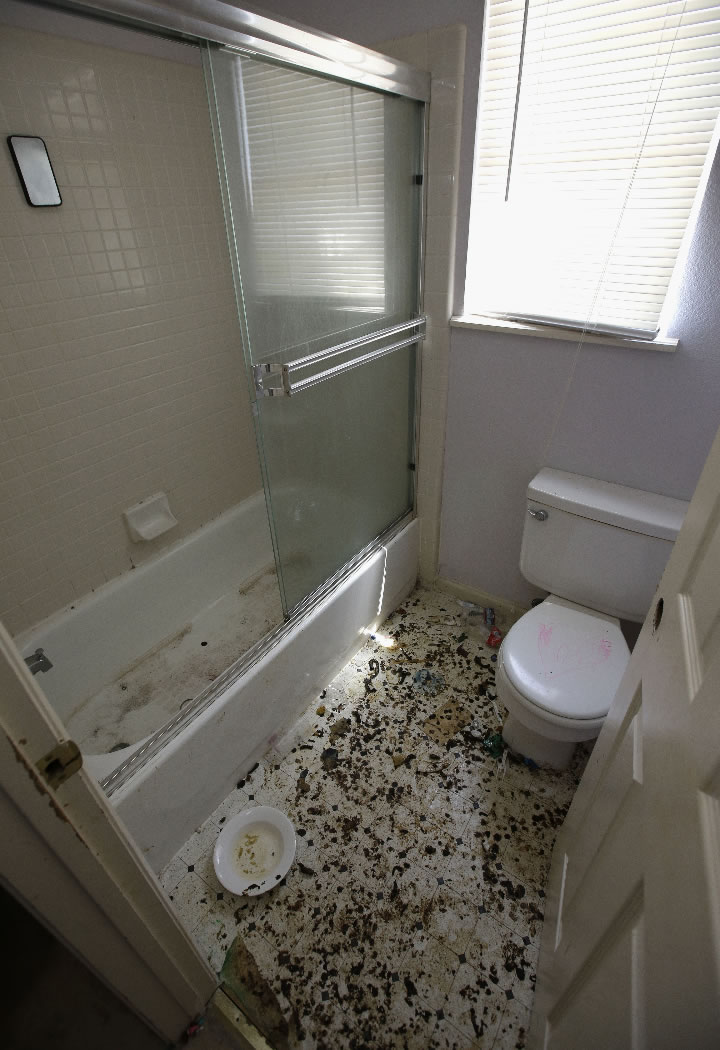 The bathroom is strewn with feces at a home in Fairfield, Calif., Monday, May 14, 2018, where authorities removed 10 children and charged their father with torture and their mother with neglect after an investigation revealed a lengthy period of severe physical and emotional abuse. (AP Photo/Rich Pedroncelli)
VIDEO: Police discuss alleged abuse of 10 children in Fairfield