SAN FRANCISCO (KGO) -- ABC7 News has learned that San Francisco police have cracked one of the bigger
fencing operations
in the Bay Area and tracked two alleged burglars, who they say were selling stolen property online. And now police want to return those items to their rightful owners. It's a story you'll see only on ABC7 News.
This was a big fencing operation that San Francisco police broke up. It was truly an investigation where one thing led to another, thanks to good work by police at the city's Taraval Station. This one was discovered at a home in the affluent hills of Oakland and the items recovered include expensive high end electronics and even a drone.
Stolen merchandise worth almost $100,000 was recovered by police at the Taraval Station in the city's Sunset District; among them, a specialized medical camera worth $8,000. "Sheila," the owner of that camera, wants to remain anonymous.
"Never in the world did I think I would get anything back," she said. "I thought it would be gone for good."
The medical equipment salesperson reported that the camera was stolen from her parked car. Sgt Scott Hom cruised eBay and saw a similar camera. eBay provided a serial number.
"We then confirmed with the victim that the serial number matched," said Hom.
Police got a search warrant for the address of the seller. They raided a home in the Oakland Hills. Inside was a treasure trove of stolen goods. There were lots of expensive electronics including an $8,000 lighting consul, a drone worth $6,000, and a carbon fiber trail bike also worth $6,000.
"I got it from two years ago after I had another one stolen from my car," said Patricia Struve.
She got lucky the second time around.
Investigators matched the serial number of the stolen bike with the one on Struve's police report. Bingo.
"I hadn't gotten my other one back so I figured I wasn't going to get this one back," she said.
In the meantime, police arrested and charged Mario Starnes and his son Trevor with receiving stolen property.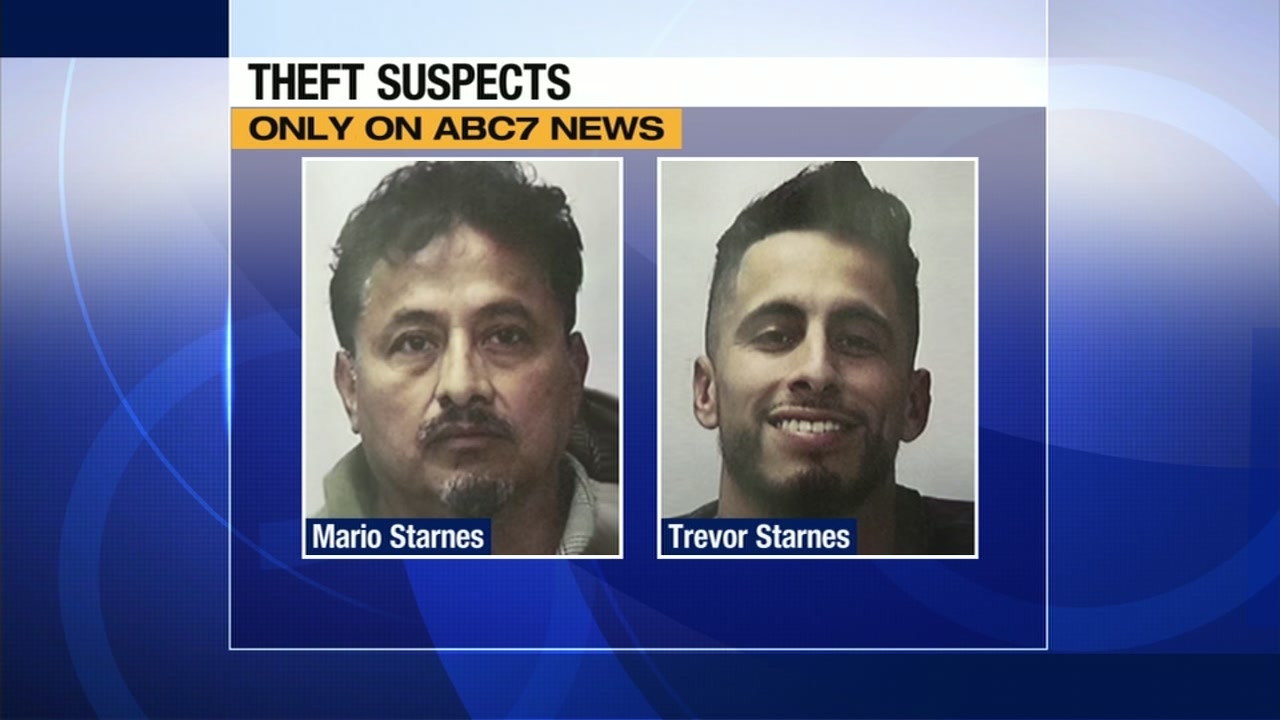 Police say they made a lucrative living selling their illegal wares at the Oakland Coliseum swap meets and on eBay.
"Now these eBay sellers, under the name "bike swap for you," have an eBay selling rate of 1,936," said Hom.
In other words -- the two men sold almost 2,000 items on the online auction marketplace. Police believe everything was stolen.
Click here to take a look at all the stolen property recovered.