HOUSTON --
A family has been reunited with their French Bulldog puppies thanks to an ABC13 viewer.
"We're all sleeping in the same bed tonight," said owner Armando Correa, after ABC13 got a call that his dogs were found more than 30 miles from their home.
Erica Correa says she began looking for her dogs Sheila and Bruno on Wednesday afternoon when she saw they were missing from her backyard. She and her husband Armando began knocking on neighbors' doors, combing the neighborhood for an hour and a half looking for the dogs, with no luck.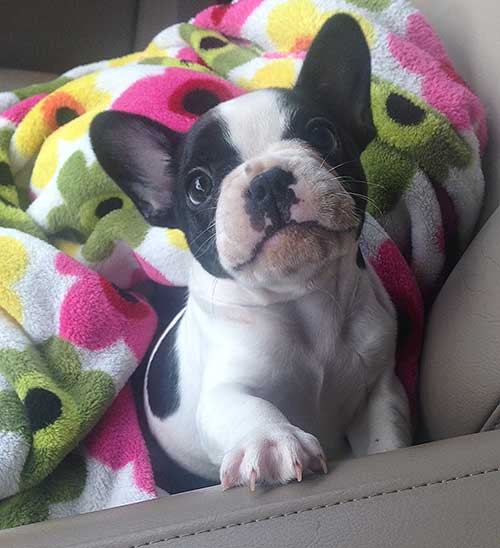 The Correas then decided to look through their surveillance video to see if there were any clues and found one. A FedEx delivery driver is seen in the video, apparently luring the two dogs into the FedEx truck.
One of the dogs escaped and ran back towards the front door. The driver didn't give up and in a second camera angle, you can see the man walk to the front porch of the homeowner's house and take the dog.
"Once we seen them on the video we were like, I can't believe it," said Erica. "We are supposed to trust these people to deliver packages and they are stealing our dogs."
Eyewitness News reached out to FedEx regarding the video and the company responded with the following statement: "FedEx Ground takes these allegations very seriously. We are cooperating fully with all investigating authorities but have no other information to share at this time."
The Harris County Sheriff's Office was also investigating.
But after the first report aired, a viewer called ABC13 to report two puppies that had been turned over to a veterinary clinic.
"Then we saw y'alls story," said Dr. John Gregory.
One of his clients found the two house dogs huddled together on a neighborhood street. She brought them into Dr. Gregory after seeing the story on Eyewitness News at 5 p.m.
"They were in great condition, they look happy, healthy, very playful. They're just good little pups," said Dr. Gregory.
ABC7 News contributed to this report.