CARMEL-BY-THE-SEA, Calif. (KGO) -- In California, thousands of people are beginning to gather at the Carmel Mission where Father Junipero Serra is buried. They'll be watching the canonization mass, taking place in Washington D.C., together.
There is a lot of excitement here in Carmel. The mission is expecting anywhere from 2,000-3,000 visitors. And after the mission becomes the final resting place of a saint, there will be thousand more who will make a pilgrimage to his grave.
READ MORE: Pope Francis set to make historic visit to the United States -- Details here
The Carmel Mission draws some 125,000 people a year and that could double following Father Serra's canonization.
"We've had a ton of people here, everybody asking about it, so it's very exciting," said Tyler Dawn, from the Carmel Mission.
"It's a privilege to be here the day before," said tourist Jerome Burish.
Jerome and Carol Burish are on vacation from Wisconsin. Knowing they're visiting the burial place of a soon-to-be saint is beyond words.
"It's just emotional... It's nice. I'm sorry," said Carol as she began to tear up.
PHOTOS: Pope Francis arrives in Washington D.C.
"Anybody who's Catholic will tell you there's not a lot of canonizations, so for the pope to do it in D.C. while he's here, with our pastor and our bishop there, it's going to be a pretty big deal," Dawn said.
Several of the mission's artifacts are in D.C. for the ceremony along with the pastor and bishop, but for those who couldn't make the trip, a large screen is ready in the courtyard.
VIDEO: Support for canonization of Junipero Serra divided among Native Americans
One Native American group notified the mission of a silent protest and blessing of the graveyard, but otherwise the feeling is excitement. As even non-Catholics feel a strong connection to the charismatic Pope Francis.
"I'm not a Catholic, but I love what he's done and the more I read about him, the more I love him as a man. I was reading about him and it brought me to tears. He's such a good man," said tourist Chuck Wyke.
The canonization viewing takes place from 1 p.m. - 4 p.m., PT, and the mission gates will be open all day.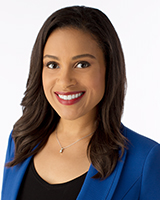 ABC7 News Anchor
Ama Daetz
is in Washington D.C. for the pope's
canonization of Father Junipero Serra
from California. Watch Ama's live coverage starting on Tuesday, September 22, 2015, and join her as ABC7 News follows
Pope Francis on this historic trip
. Get her latest updates from
Twitter
and
Facebook
.
Click here for full coverage on Pope Francis in the U.S.
Written and produced by Ken Miguel